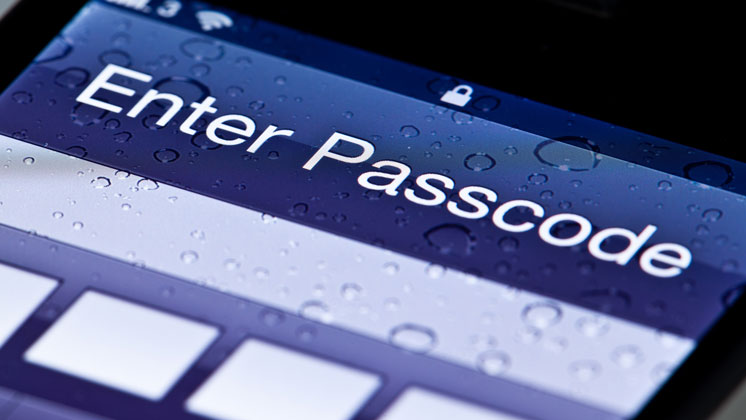 Are you worried your personal details have been stolen? Have you noticed any unusual account activity? Or do you deal with an organisation that has recently lost or leaked sensitive data? You may be at risk of becoming a victim of identity fraud.
For £25 for two years, our Protective Registration service reduces that risk. To apply, please complete the Protective Registration application form or call us on 0330 100 0180 (Monday to Friday from 8am to 8pm, and weekends and bank holidays from 9am to 5pm)
(If you are an organisation seeking to protect customers following a data loss, please get in touch with us using the Contact Us form.)
How registration protects you
Once you have Protective Registration, we place a flag alongside your name and personal details in our secure National Fraud Database. Companies and organisations who are signed up as members of the database will see you're at risk and take extra steps to protect you, preventing fraudsters from using your details to apply for products and services.
Protective Registration offers peace of mind and a reduction in the risk of becoming a victim of fraud. As such, when you apply for financial products and services, the process may take slightly longer than before, as extra checks will be made on applications with your details. Companies who are signed up to our database may also get in touch with you to make those checks before processing your application.
Please note: information shared through Cifas is not used to calculate your credit score, it is only used for the prevention and detection of fraud.
To alleviate the extra processing time, and where the risk of fraud is very low, some companies may accept the application and contact you separately to ensure the application is from you. This will minimise delay while continuing to protect you from fraud. But delays, of course, can still be frustrating and cause inconvenience. You may wish to consider a credit report monitoring alert service as an alternative to Protective Registration.
Apply now for Protective Registration
As instances of loss or theft of personal information, and companies and organisations being hacked, continue to grow, Protective Registration offers an easy and affordable way to protect your identity from misuse. To apply, please complete the Protective Registration application form, or call us on 0330 100 0180 (Monday to Friday from 8am to 8pm, and weekends and bank holidays from 9am to 5pm).
Maintaining Protective Registration
As Cifas members may carry out extra checks to prove your identity, genuine applications for new financial products or loans may take slightly longer than usual. The service does not cover transactions, such as credit or debit card transactions, and so will not cause any delays with financial products that are up and running.
Please note that not all applications for products, finance and services will be checked: even with Protective Registration in place, you should continue to check your credit report regularly.
You can update your personal details, such as a change of address, or request the registration's removal at any time by calling us on 0330 100 0180. Otherwise it will expire after the two-year period and the warning flag will be removed from your name and personal details.
Please note: each person at an address who wishes to have Protective Registration must apply separately. You must live at the address for which you apply for Protective Registration. However, if you own a property in the UK, which you are not residing at (for example, if you live abroad) and your details have been compromised, you can register the address in question.
Renewing Protective Registration
If you wish to renew the registration, you will need to reapply. That said, Protective Registration is most effective in the first few months of your loss of personal data. Fraudsters try to gain the maximum benefit from the data before the fraud is detected and the victim's details protected.
Continuing to use Protective Registration after the threat has diminished devalues the service, as more applications are subject to checks, and so those most at threat are harder to identify. Protective Registration does not work as an "insurance policy" against identity fraud, and as such we don't routinely renew it once the two years are up.
Cifas and your data
We take the security of your data very seriously. Only trained staff within the organisations that share data through Cifas can access the data, and the database itself is hosted at a secure data centre, which has industry standard security software to prevent unauthorised access. Annual independent audits are undertaken to test the security, and the facilities are ISO 27001 accredited.
YOU MIGHT ALSO BE INTERESTED IN: