Governance
How Cifas is run
We have been set up as a not-for-profit company limited by guarantee and as a membership association.
Cifas is governed by its Board. The Board is responsible for the entrepreneurial leadership of the organisation: setting strategic direction and aims and measuring performance against strategic objectives as well as scrutinising risks and controls. It is responsible for determining Cifas' vision, mission and values and holding the Chief Executive account for the organisation's performance. The Board is led by the Chairman and also has oversight of the Advisory Board and its work.
The Advisory Board has delegated responsibility from the Board to monitor the operational effectiveness of Cifas, and understand and represent the interests of its principal stakeholders: Cifas' membership, but also other users of its services, including members of the public. In fulfilling this purpose, the Advisory Board advises both the Executive and Board.
Led by the Chief Executive and Deputy Chief Executive, Cifas is managed by its Executive Group.
Business Plan 2018-2019
We have now begun the final two years of our six year '2020 Vision'. For the next two years we have set ourselves a challenging business plan that will help us maintain our position as a key component of the UK's response to fraud, achieve our ambitions and look forward to 'Beyond 2020'.
Read or download the Business Plan 2018-2019.
The Board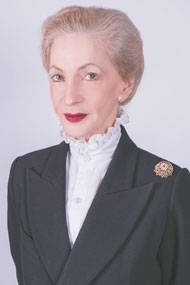 Lady Barbara Judge CBE, Chairman
Lady Barbara, a trained commercial lawyer with both British and American citizenship, has had a successful international career as a senior executive, chairman and non-executive director in both the private and public sectors, and across various industries including energy, infrastructure, manufacturing, retailing and the financial services industry. She is currently national Chairman of the UK Institute of Directors and is also a UK Business Ambassador.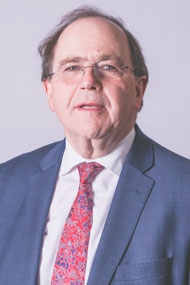 Arnold Wagner OBE, Senior Independent Director
Arnold was previously Director of Human Resources at Smiths Group plc. He is now the Chairman of the Pension Protection Fund and has also served as a Non-Executive Director at the UK Atomic Energy Authority, where he chaired the Remuneration Committee. Arnold is active in voluntary and charitable work in the social care and education sectors, and he was awarded an OBE in 2002 for his services to education.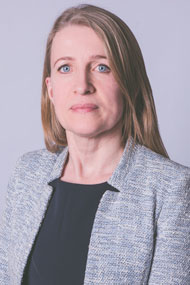 Penny Avis, Non-Executive Director
Penny is a former corporate finance partner and board member of Deloitte UK LLP, with wide-ranging merger and acquisition and accounting experience. As a Deloitte partner, she specialised in due diligence for corporate and private equity acquirers across a wide range of sectors, including consumer business, retail, healthcare and manufacturing. She is a qualified accountant (ACA, ICAEW) and a member of the Deloitte Academy. Penny remains involved with Deloitte as Chair of the Former Partners Association for London and the South Region. She is also a non-executive director at Equitable Life and Envestors, a private corporate finance business.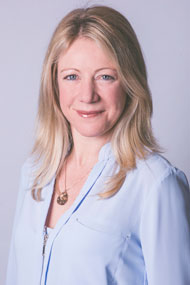 Alison Dolan, Non-Executive Director
Alison is the Chief Strategy Officer at News UK, a position she has held since January 2017. Prior to that, she spent 15 years at Sky, where for the last five years, she was the Deputy Managing Director for Sky Business - Sky's B2B arm. Previously she was Sky's Group Treasurer and a divisional Finance Director for ten years. The majority of her career has been in Treasury, primarily within the Telco sector, issuing debt and managing risk for companies such as Energis, One2One and FirstMark Communications.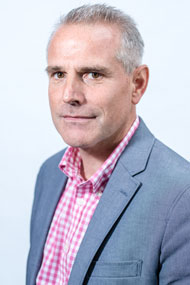 Rob Fraser, Non-Executive Director
Rob has over 30 years' experience in technology and consulting roles. Most recently he was IT Director for J Sainsbury's plc, overseeing the most significant investment in IT platforms in over a decade, and chairing the Information Security Committee. Prior to that Rob was Vice President for Retail and Consumer Products at Computer Sciences Corporation, and Group IT Director at Boots. Rob is Chairman of Chris Fraser Associates, a digital consultancy servicing some of the UK's largest companies. He is also a member of the Board of Governors for the University of the West of England, and a Board advisor to tech startups E:Fundamentals and HubBox.
Also on the Board:
Simon Dukes, Cifas' Chief Executive
Mike Haley, Cifas' Deputy Chief Executive and Company Secretary
The Advisory Board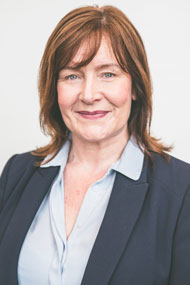 Heather Laing, Home Office and Chair of the Advisory Board
With considerable experience of fraud investigation and management in the public and private sectors, Heather is Deputy Director, UK Visas and Immigration at the Home Office, and recognised as one of the Home Office's Inspirational Women of 2018. Previously Head of Counter Fraud Services at the Student Loans Company - the first large public sector organisation to join Cifas - she has also worked at the Department for Work and Pensions, HMRC, NHS Scotland Counter Fraud Services and Siemens IT Solutions.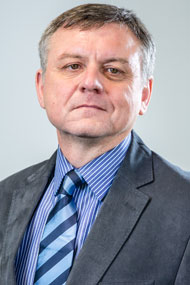 Graham Isle, Black Horse
As Senior Manager, Dealer Support and Decision Risk for Lloyds Asset Finance, Graham's responsibilities include Motor and Leisure Dealer Wholesale Stock Funding and Retail Relationship Risk Management. With substantial experience in the financial services industry, he now heads up a UK Contact Centre team managing fraud prevention and credit risk policy.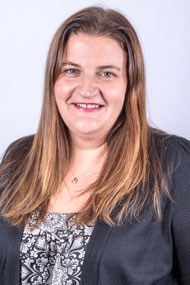 Ursula Jallow, LV=
Ursula has over 20 year' experience within the crime prevention and detection field and the majority of that time has been within the Insurance industry. Ursula is currently Head of Group Financial Crime Intelligence and Crime Solutions at LV= and during her 9 years with LV= has held a number of successive roles which have seen her implement and lead LV's first General Insurance Fraud and Group Financial Crime functions. Ursula is also a Technical Board Director of the Insurance Fraud Bureau,Management Board Director of the Insurance Fraud Enforcement Department and a member of the ABI Financial Crime Committee representing the insurance industry.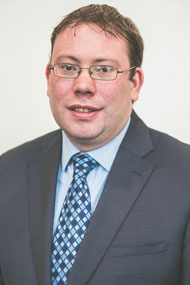 Dave Laramy, Capital One (Europe) plc
Dave is the Head of Fraud Strategy & Analysis at Capital One with responsibility for fraud systems, models, rules, analysis and investigations. Dave has worked in fraud prevention for over 12 years and has previously held various senior fraud prevention roles at both Santander UK and Barclays.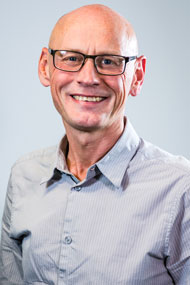 Howard Rawstron, Lloyds Banking Group
Howard has undertaken a variety of roles in the Financial Services sector spanning the disciplines of Operational Management, Strategy and Risk Management. His current role is Head of Policy and Strategy for Lloyds Banking Group where he executes the role of Group Policy Owner supporting the organisation's Fraud Risk Appetite and the Group's vision. He has been actively involved with Cifas for over six years helping shape and the current strategy whilst supporting the growth and development as an industry advocate.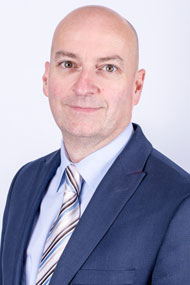 Alistair Urquhart, Telefonica UK (O2)
Alistair is Head of Fraud & IT Security with over 15 years leadership experience in telecommunications fraud management, disclosure, investigations, commercial finance and information security. Having held prior diverse roles in credit management and finance, his responsibilities now also encompass broader aspects of information, technical intrusion and data security. Industry experience includes positions within the GSM Association International Fraud Forum, National Policing Data Communications Group and the Communications Crime Strategy Group.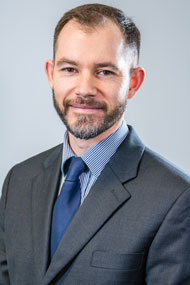 Ian Walker, Skipton Building Society
Ian is the Head of Financial Crime at Skipton Building Society and has worked in crime prevention for over fifteen years. He leads a team responsible for financial crime controls at the Society, covering fraud, money laundering, bribery and corruption. Before joining the Society he implemented and lead a team targeting staff fraud at Betfair and prior to this worked in organised crime intelligence for the New Zealand Police. He is a strong advocate for collaboration and currently facilitates the Building Society Financial Crime Panel, actively looking for opportunities for building societies to share financial crime best practice and learn from others in the industry.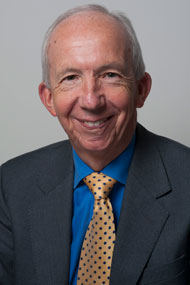 Neil Watts, Citizen Advocate
Neil is an economist and experienced secondary school headteacher who taught economic awareness and citizenship to high school students for many years. He is currently a member of the Complaints Committee of the Independent Press Standards Organisation (IPSO), the Foundation Board of the University of Suffolk, and a Board member of the Office of Qualifications and Examinations Regulation (Ofqual). He was previously a Council Member and Deputy Chairman of the Advertising Standards Authority, and is on the Board of Trustees of the charity SHINE.
Also on the Advisory Board as observers:
Simon Dukes, Cifas' Chief Executive
Mike Haley, Cifas' Deputy Chief Executive and Company Secretary
Executive Group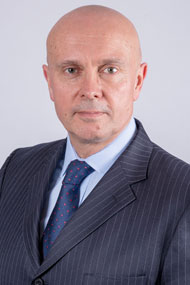 Simon Dukes, Chief Executive
Simon joined Cifas as CEO in 2013. Prior to this, he worked for the UK Government in a variety of roles and specialisms including: counter-terrorism; serious and organised crime investigations; defence and security policy; public affairs; media and communications strategy; and cyber security. As Head of Cyber Security for the Centre for the Protection of National Infrastructure, Simon worked on the first Cyber Security Strategy - focusing on increasing cyber security awareness in those companies of greatest value to the UK. In addition to being Cifas Chief Executive, Simon is also on the Oversight Board of the Home Secretary's Joint Fraud Task Force; and the Management Board of the NCA-led Joint Money Laundering Intelligence Task Force.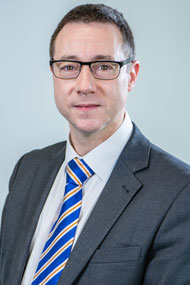 Mike Haley, Deputy Chief Executive
Mike has more than 25 years' experience of tackling and preventing fraud across the public, private and not for profit sectors, including considerable experience directing investigations, as well as developing prevention and detection strategies. He has led investigative teams in the NHS, Ministry of Defence, Office of Fair Trading, HM Revenue & Customs and Solicitors Regulation Authority. He also worked at the National Fraud Authority directing cross sector fraud prevention strategies including on mortgage fraud and identity crime. He joined Cifas as Deputy Chief Executive in May 2015.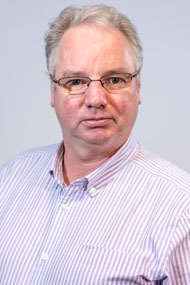 Alan McNamara, Chief Business Officer
Following a brief period in retail management, Al was Commissioned as a RAF Officer in the Administrative (Secretarial) Branch in early 1990. Serving for 18 years, his military experience included periods in HR, Finance, and Intelligence roles, as well as a period as Chief of Staff on a large RAF Unit. His final five years were spent within the Permanent Joint Headquarters. This period included operational service within the deployed UK Headquarters for the Iraq war in 2003 and for the expansion of UK forces into southern Afghanistan in 2006, where he headed-up the Personnel function for all UK deployed forces. He joined Cifas on leaving the RAF in late 2007, initially as Head of Corporate Services, and has been in his current role as Chief Business Officer since January 2017.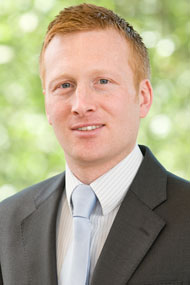 Dan Beckett, Chief Technology Officer
Dan has been with Cifas for over 17 years and has led all technological development within the organisation. He has been central to the successful design and launch of all Cifas technological services and their subsequent development. Dan has first-hand experience of developing in-house systems but has also worked closely with our IT partners to design and develop many aspects of the Cifas databases, including fuzzy matching algorithms. Dan manages the relationships with all of our key IT partners and has overall responsibility for the development and security of our data and technology.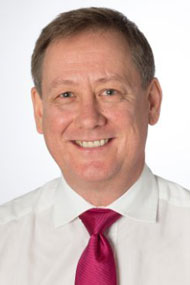 Lee D'Arcy, Director of Engagement
Lee has over 20 years' experience in data and financial risk information services. Before joining Cifas in 2016, he held senior Business Development and Management roles at Dun & Bradstreet and Ernst & Young. He is responsible for driving the growth of the business and in particular the membership as well as extending the reach of Cifas into new sectors. He also heads up a team specialising in Government and Law Enforcement relationships, thus ensuring Cifas extends its data sharing capabilities in to the public sector, and supports the police in investigating fraud and financial crime.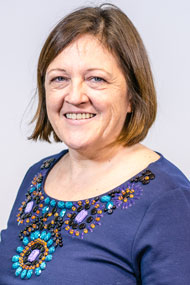 Anne Sheedy, Director of Compliance and Best Practice
Anne is a Chartered Manager and has been a member of the Cifas senior leadership team since 2005. Anne took up the post of Director of Compliance and Best Practice in 2015 and has set and directed new strategy for how Cifas manages the compliant use of its database, making greater user of technology and risk management to create a more proportionate and supportive approach to compliance for our member organisations. Prior to taking up this position, Anne was Head of Financial Crime and Strategic Intelligence where she was instrumental in influencing national policy to have frauds filed to Cifas counted in official crime statistics.