Protecting yourself from ticket fraud
4 April 2017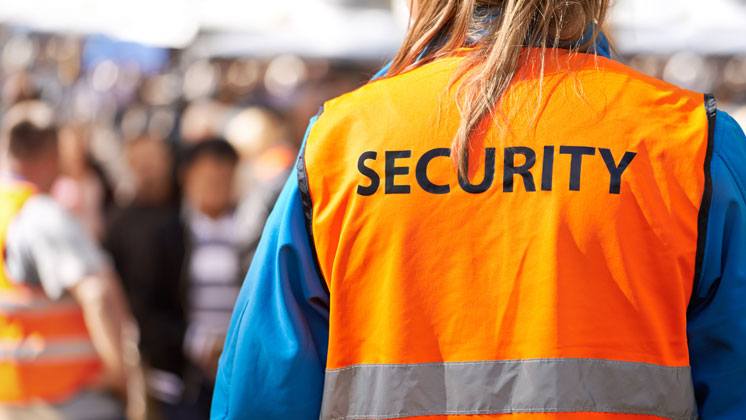 Guest blog: this blog is written by a Cifas partner.
---
Sam, a lifelong Manchester City fan, was desperate to get two tickets to a Premier League fixture, treating his dad – also an avid supporter – to the other ticket. As is the case with a lot of Premier League fixtures, they were proving difficult to find.
Sam posted a want message on the unofficial MCFC fan site 'Bluemoon', which includes a fan ticket exchange forum. Somebody he assumed was a fellow fan, responded that he had two spare tickets for £40 each. Sam called the seller, said he'd like to collect the tickets and pay cash. However, the seller said he was going away and would therefore send the tickets in the post if Sam transferred the money to his bank account. The seller had been on the forum for about 18 months and had lots of posts in that time, so Sam was both confident that he was genuine… and desperate for the tickets.
When the £80 had been transferred and the tickets hadn't arrived in the post after a few days, Sam attempted to contact the seller, but without success. It was then he realised he'd been duped. He contacted his bank, but because he had transferred the money directly into the fraudster's account, there was nothing that they could do.
In another case, Jo's friends had tickets to attend Beautiful Days, a family-friendly festival in Devon, and she decided she'd like to join them, along with her young son. All the tickets were sold out on both the organiser's and See Tickets websites, so Jo visited the forum on the festival website, where she managed to secure a ticket for herself, but not for her son. Having posted a request for a child's ticket on social media, she was pleased to see one offered the month before the event. She texted the seller, agreed a price, obtained the seller's bank details and transferred the £70 payment.
Jo admits she wouldn't have otherwise have paid in this way, but because she already had a ticket herself and had not managed to get one for her son, she was determined to obtain one. When the ticket hadn't arrived in the post after a week, Jo texted the seller, who told her that he'd had issues with the post, but assured her that it was on its way. Two days later, she noticed a number of posts on a music forum to say that other fans had experienced the same problem, and she realised with horror that she'd been scammed.
Ticket fraud – a burgeoning problem
A recent National Fraud Intelligence Bureau (NFIB) report indicates that more and more people are using secondary sources such as social media and, increasingly, hoax websites to buy tickets. Over the last three years, over 21,000 people have reported falling victim to ticket fraudsters. The majority of these reports concern exactly these types of sources.
The most commonly scammed people are men in their 20s, and the average loss is a massive £880. True to the real-life stories you've just read, the most common method of payment (nearly 65% of victims) was bank transfer. Over a third of those who reported said that being defrauded had a 'significant effect' on their life, with 7.8% saying it had a 'severe effect' on them.
I emphasise that these figures concern only those frauds reported. It's common knowledge that reported fraud represents the tip of the iceberg, with victims who prefer not to reveal their woes to Action Fraud doing so for fear of embarrassment, or simple apathy. If you find yourself a victim of ticket fraud, it's vital that you report it immediately to Action Fraud and your bank. The immediacy is in case there's a chance that your money can be reclaimed (although this is rare), and to aid the police in tracking down and apprehending the criminals.
Your loss may be 'only' £50 or £100, but when you consider all the similar sums stolen from your fellow victims, it amounts to massive sums of money. Enough to fund either a very opulent lifestyle for the perpetrators, or perhaps to fund more serious crime such as terrorism or people trafficking.
Of course, it's far better to avoid becoming a victim in the first place. We have free, expert, easy-to-follow advice on buying gig, festival, sports and other event tickets on the Get Safe Online website.
---
We'll soon be publishing the first in a series of new blogs exploring the changing nature of identity. In the first blog, Sandra Peaston, Assistant Director, Insight at Cifas and author of our annual report Fraudscape, considers what your name means in 2017 when it comes to your identity.
The changing nature of identity: What's in a name?
11 April 2017
Sandra Peaston, Assistant Director, Insight at Cifas, and author of our annual Fraudscape report, considers what your name means for your identity in 2017.
CONTINUE READING
Media streaming – free services that could prove costly to your data
29 March 2017
Free media streaming services such as Kodi are becoming increasingly popular, but many users aren't aware of the potential dangers they are exposed to.
CONTINUE READING
Back to blog home >