Booking and paying for holidays online with confidence
4 May 2017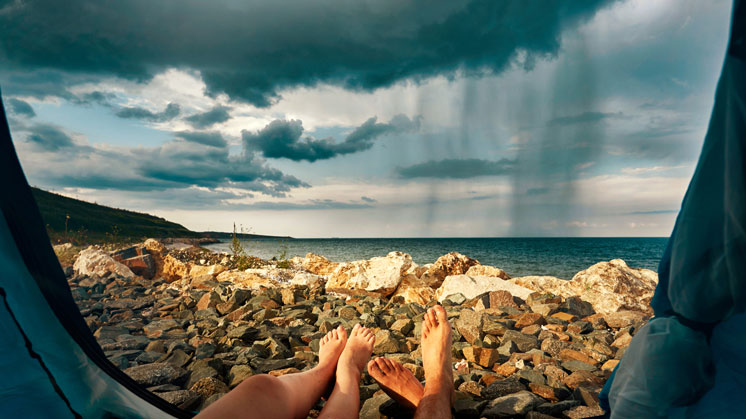 Guest blog: this blog is written by a Cifas partner.
---
Recently, I called into one of the few remaining travel agents in my town to research and book a holiday. Yes, that's right – someone who loves the internet and does everything online. So how did I benefit from my foray into the high street?
For starters, I got the opportunity to interact with another human being, always a good thing in these days where online-only and self-service are king.
But also, I got great advice tailored to my family circumstances and my preferences. I felt reassured that I was making the right choice (and coincidentally, my advisor's colleague had just been on a 'fam trip' to my favoured destination).
And, of course, I got the reassurance that I was dealing with a real travel agent, a real tour operator and booking a real destination that's really available the week I want to go.
I emphasise this because every year, thousands of people in the UK become victims of holiday fraud – expertly manipulated into shelling out their hard-earned savings for accommodation, flights, or entire holidays that simply don't exist.
Whether it's an expensive, all-inclusive two-week package holiday to a far-flung resort relaxing under palm trees with warm waters lapping around your feet, or a week in a caravan in Swanage, the anticipation of spending time away from work relaxing with your loved ones is so enticing.
Equally, the disappointment of realising that you've been hoodwinked, either when the tickets don't turn up, or the caravan has been fraudulently booked ten times over when you arrive, is devastating. No holiday, no possibility of a refund, a disgruntled family, a frustrated you. And if you've booked on behalf of groups of friends or extended families, it's even worse.
Fake holiday, accommodation or flight ads can appear in a number of places: on social media, on selling and auction sites, and even on legit specialist accommodation websites. For the fraudster, it's easy to perpetrate and the rewards are rich. So how can you spot a scam and take the precautions you need to avoid disappointment and financial losses?
Ten top tips for safe holiday booking online
Conduct thorough enquiries into accommodation, flights or package holidays advertised on private advertisements, to check that they are authentic.

Check that accommodation really exists by finding it on Google Maps and looking for third-party reviews and recommendations. If you can, call the owner/agent directly. If the number is not provided, email and request it.

Check reviews on TripAdvisor or similar sites.

Never pay for accommodation or travel by bank transfer, even if you're desperate to get away or you're nearing the holiday date you're booking.

Pay by credit card, there's more chance of getting your money back if something goes wrong. It's worth the additional fee some businesses charge for doing so.

Wherever possible, book through members of trade associations such as ABTA or ATOL, having confirmed their membership on the associations' websites. Note that although accommodation-only products are not covered by trade associations, most are still authentic.

Paying online? Make sure the payment page is secure by making sure the address starts with 'https' ('s' stands for secure) and has a padlock in the browser window frame.

Be wary of unusually cheap holidays or unusually high deposits.

Always get terms and conditions prior to making any payment.

Keep confirmations and payment receipts, and check your bank and payment card statements for irregular entries.
Oh, and a cheeky but vital 11th tip: make sure you always report fraud to Action Fraud.
For the full story on safeguarding your trip away, I recommend you visit our advice page on booking holidays and travel. Read our advice and book your holiday online with the same confidence as if you'd visited your high street travel agent!
Facility takeover fraud – telephone is the channel of choice
10 May 2017
In an extract from our report Fraudscape, Cifas' data expert Sandra Peaston looks at the growth of facility takeover fraud in 2016.
CONTINUE READING
The changing nature of identity: Identification and authentication
2 May 2017
What's the difference between identification and authentication? We look at the different processes organisations use to confirm your identity.
CONTINUE READING
Back to blog home >