Young people most at risk from phishing scams, says survey
31 October 2017
Echoing the recent blog by Cifas' Government Affairs Manager Ross Archer, our own research – commissioned for this year's Get Safe Online Week – has revealed that young people are the most at risk group when it comes to online fraud.
The survey found that 9% of respondents believed it is 'only old people' who fall for phishing scams, and it seems fraudsters feel the same. Over-55s are more likely to be targeted by online fraudsters – with almost half suffering cybercrime attempts compared with a third of under 25s.
But the 55+ age group is not necessarily the easiest to scam: more than one in ten 18-24-year-olds have actually fallen victim to phishing, compared with one in 20 55+-year-olds. In fact, youngsters under 25 typically lose £613.22 to fraudsters – much higher than the older generation's losses, which average £214.70.
Also interesting were figures on beliefs and attitudes about who was doing the scamming.
38% of respondents believed that hackers were likely to be young;
The same number believed they were targeted by a large international hacking organisation;
23% thought that advanced technical skills are needed to carry out a phishing attack;
12% of millennials didn't believe that the older generation has the skills to phish.
Everyone is at risk of phishing – especially young people
These figures prompted the campaign idea behind this year's Get Safe Online Week, our annual major media campaign.
To prove that anyone can get phished – and equally that anyone could be behind a phishing attack – our experts trained a group of five nans, dubbed the 'Scammer Nanas', to phish their grandchildren and dispel the convictions of 27% of young people who believe they are too smart to fall for scams.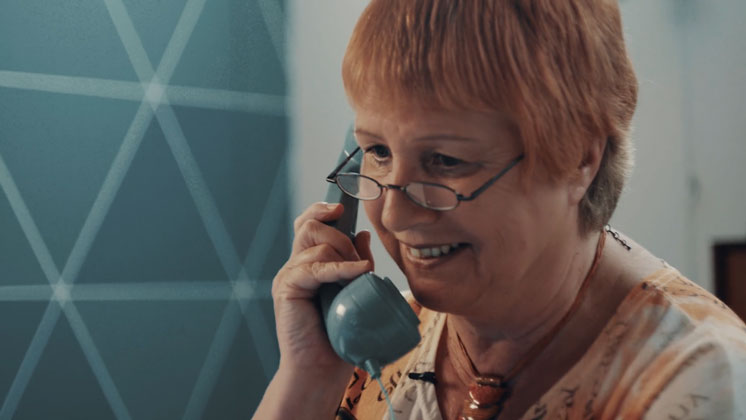 Without exception, the Nanas expressed surprise when they were shown how easy it is to perpetrate a phishing attack, and their grandchildren were equally taken aback when they realised that their trusted and beloved nans were behind it.
Now the Nanas are armed with some top tips for their grandchildren to avoid becoming phishing victims:
Never turn off spam filters;
Apply caution when responding to messages and consider anything that looks dubious;
Never ever click on links or open attachments if you're at all suspicious;
Always get in touch with the organisation or individual who the message claims to be from using other means if you've any doubts;
Spot scammers by recognising when something looks too good to be true – that's because it probably is!
The story has received considerable interest and attention in the national press and on social media. If you've not seen them yet, you can watch the Scammer Nanas – Sue, Pat, Kay, Barbara and Debbie – in action on our website, and also pick up their top tips to avoid being scammed.
You can also read all the statistics from our survey in our press release.
Also on the site, you can pick up some great advice on how to protect yourself, your family, your finances, devices and workplace online.
What parents need to know about the growing trend of 'money mules'
29 November 2017
With young people increasingly getting caught up in the crime of 'money muling', parents need to be more vigilant about how their children are using their bank accounts.
CONTINUE READING
Fraud is now a volume crime – we need police volume to fight it
30 October 2017
With increased pressure on police resources, Cifas is calling for some to be ring-fenced to combat the now 'volume' crime of fraud.
CONTINUE READING
Back to blog home >