Educating young people about fraud is key to protecting them online
24 October 2017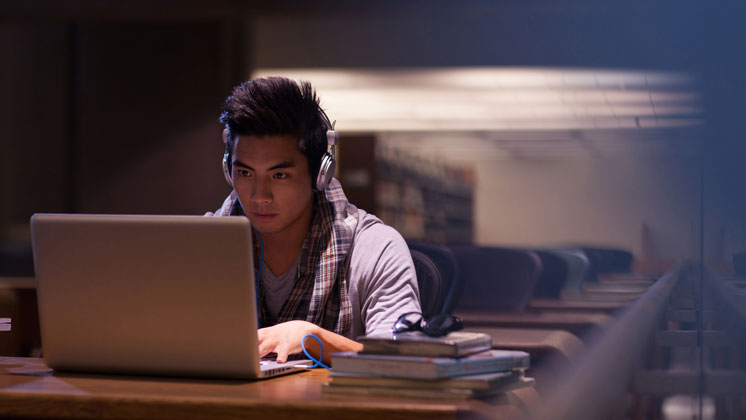 'An investment in knowledge pays the best interest' Benjamin Franklin once said. Yet we are currently not investing enough in the online security of our next generation.
We now have an entire generation who have been brought up online. According to Office of National Statistics figures for 2016, 87.9% of adults in the UK had used the Internet 'in the last three months'; and when you look at young adults (16-24) 99.2% of them were recent Internet users.
The whole of the next generation of the UK are digitally engaged and savvy, but not when it comes to their online security.
A few years ago, Cifas did some polling with insight service Britain Thinks. We found that over half of 18-24 year olds don't think they will fall victim to an online scam, and only 27% of 18-24 year olds say they always install anti-virus software on their mobile phones.
Our figures show that young people are one of the most at risk groups to online fraud. 52% of misuse of facility frauds recorded to Cifas last year – those that indicate 'money mule' and money laundering activity – were committed by those under 30. Our figures also showed there was a 34% increase in identity fraud victims aged 21 and under last year.
It's clear therefore that young people are an at-risk group. Our duty as a society must be to do more to upskill and educate them about the risks of the online world, and also about the good cyber-behaviours that can stop 80% of online cybercrime and fraud from happening.
Our research with Britain Thinks showed that only a third of young people had been taught about online safety at school. This points to a significant gap between usage and good practice. We need to tackle the problem head on.
That is why we are calling on the Government to include teaching young people about fraud and the risks of identity takeover in the curriculum, so they will learn about how they can keep themselves, and their identities safe.
Indeed, some recent research we undertook with research consultancy ComRes shows that four in five (80%) British adults think that educating children in schools about the dangers of online fraud would be effective in helping to tackle online fraud in the UK. This is not only a popular policy, but one that we believe will work.
Young people need to know that what they're sharing online is often personal details that could enable a criminal to impersonate them or ruin their online lives. They need to know what good cyber hygiene looks like from day one – that is why education on this topic in schools is vital.
Fraud is now a volume crime – we need police volume to fight it
30 October 2017
With increased pressure on police resources, Cifas is calling for some to be ring-fenced to combat the now 'volume' crime of fraud.
CONTINUE READING
Morrisons trial: how organisations can tackle the growing problem of internal fraud
20 October 2017
The problem of internal fraud has been thrown into the spotlight with the case of Morrisons being sued by its staff. What can organisations do to protect themselves?
CONTINUE READING
Back to blog home >