Educating young people on the consequences of fraud
2 March 2017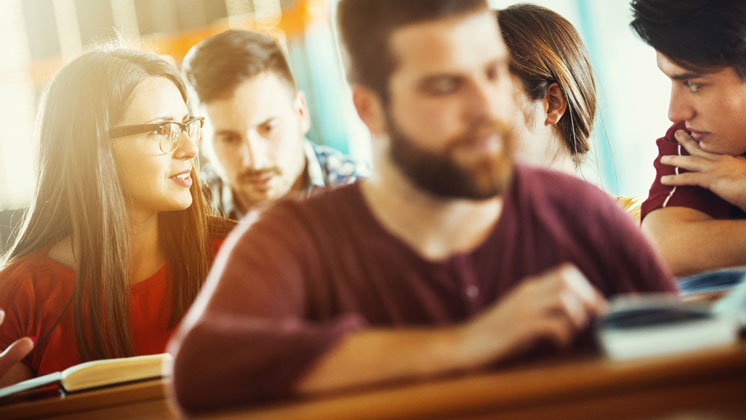 Last week, Ministers announced a crackdown on so-called "essay mill" websites that provide written-to-order papers for students to submit as part of their degrees.
A report by the Quality Assurance Agency (QAA) found that these websites are charging anything from £15 to thousands of pounds.
For today's students, the Internet offers a rich source of information that I and generations before me could only dream of, but clearly it also offers the very real temptation to cheat.
No doubt the QAA's recommendation for new laws to make these websites illegal and punishable with fines of up to £5,000 will be welcomed by all, including the honest majority of students with the integrity not to plagiarise their work.
This, however, is about more than just temptation – it's also about how we view integrity in our society today.
A few days ago I was reading a report by Cifas and BritainThinks on young people's attitudes to fraud (Young people's attitudes towards committing fraud, as featured on our Reports and Trends page). The research indicated that many young people were simply unaware of the seriousness of fraud and its implications.
It showed that attitudes towards fraud varied from what was recognised clearly as unacceptable criminal behaviour (for example stealing from someone's bank account) to telling an untruth (examples of which included changing the grades or inventing non-existent work experience on a CV) which were regarded as 'white lies'.
Worryingly, insurance frauds such as naming a parent as the policy holder on a child's car insurance (known as 'fronting') or reporting a mobile phone lost when it's not, were merely seen as "getting the better of" large corporates.
Yet these are all frauds, and if discovered, regardless of whether the police or judicial process is involved, could affect job prospects. Financially-related frauds in particular can affect future applications for a mortgage, credit cards, mobile phones, and student loans – for up to six years.
However, as anybody in business will tell you, the integrity of staff is directly related to the success of an organisation – the untruth to secure a contract or to make a company's performance look better than it is can, with the fast pace of technology, be discovered easily, and sent around the globe in seconds leading to corporate reputational damage and legal and/or regulatory attention.
Moreover, the 'internal fraudster' can wreak considerable damage that will take time, effort and money to resolve. These resources should be spent on doing business and looking after the honest majority of employees.
The KPMG Fraud Barometer, published last month, reveals that fraud against businesses was up seven-fold, with internal fraud committed by employees and management the most common type of fraud to hit businesses. Now more than ever, businesses must be alert to preventing dishonest employees from joining their workforce with increased vetting and screening. Just as IT is an enabler to undertake dishonesty through essay mills, so it is an enabler to detect it as well.
As parents, teachers or just as responsible citizens, we must do more to make our millennial and post-millennial generations understand that despite what they may see in the media, adjustments – even minor adjustments – to the truth could lead to serious consequences. Businesses will be increasingly unwilling to take a risk on a new recruit whose integrity may be in doubt – both for reasons of corporate reputation as well as internal security.
What might begin on an essay mill website, might end in something more serious and a criminal record. Young people have to be the priority if we are going to create a safe working environment and a culture free from fraud in the future.
Keeping fraud and cyber-crime prevention simple
3 March 2017
Cifas' Deputy Chief Executive Mike Haley looks at two campaigns that are turning the sometimes 'dry' subject of online fraud into something impactful.
CONTINUE READING
Identity fraud rated most harmful in new research
2 February 2017
Cifas Chief Executive Simon Dukes gives his response to findings from the Centre for Counter Fraud Studies at University of Portsmouth and Privilege Home Insurance.
CONTINUE READING
Back to blog home >