Identity fraud rated most harmful in new research
2 February 2017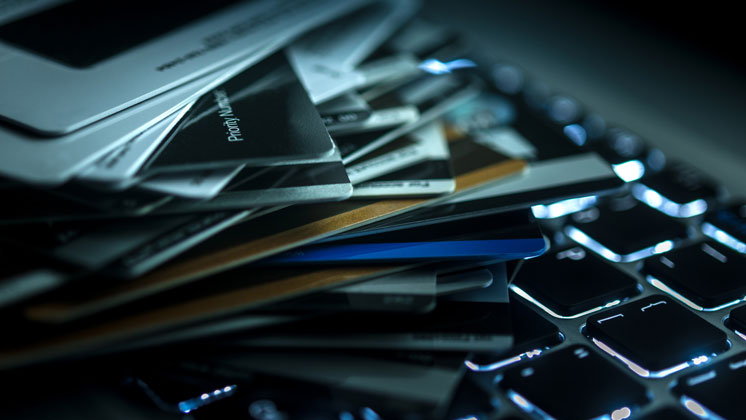 Identity fraud has topped the list of the worst type of fraud in the UK today (2 February 2017).
The list, published today and compiled by Centre for Counter Fraud Studies at University of Portsmouth and Privilege Home Insurance, ranks fraud affecting individuals based on; the percentage of people subject to an attack, the average value of losses, the number of cases, and the number of times the fraud has been talked about online.
Identity fraud took top spot on the list, scoring 49 out of a possible 60 points.

We've seen huge increases in identity fraud attempts in recent years, with the vast majority committed online. More and more of us are living our lives digitally and with the sheer volume of data available on the dark web from data leaks and hacks means we are expecting this trend to continue.

Therefore the findings from Privilege Home Insurance come as no surprise. We all remember to lock and protect our houses, our cars, our physical belongings from people we don't know or trust. We need to do more to lock and protect our identities. Taking some simple steps now can help you stay one step ahead of the fraudsters.
What can consumers do to protect themselves?
Set your privacy settings across all the social media channels you use. And just think twice before you share details – in particular your full date of birth, your address, contacts details – all this information can be useful to fraudsters!
Password protect your devices. Keep your passwords complex by picking three random words, such as roverducklemon and add or split them with symbols, numbers and capitals:R0v3rDuckLemon!.
Install anti-virus software on your laptop and any other personal devices and then keep it up to date. MoneySavingExpert have a recommended list of the best free anti-virus software.
Take care on public Wi-Fi – fraudsters hack them or mimic them. If you're using one, avoid accessing sensitive apps such as mobile banking.
Download updates to your software when your device prompts you – they often add enhanced security features.
What to do if you're a victim
ACT FAST if you think you have been a victim of identity fraud
If you receive any mail that seems suspicious or implies you have an account with the sender when you don't, do not ignore it.
Get a copy of your credit report as it is one of the first places you can spot if someone is misusing your personal information – before you suffer financial loss. Review every entry on your credit report and if you see an account or even a credit search from a company that you do not recognise, notify the credit reference agency.
Individuals or businesses who have fallen victim to identity fraud should report to Action Fraud on 0300 123 2040 or online at www.actionfraud.police.uk
If you have information about those committing identity crime please tell independent charity Crimestoppers anonymously on 0800 555 111 or at www.crimestoppers-uk.org
If you have been a victim of fraud, you can contact Victim Support for free, confidential advice and support. Victim Support is the independent charity for victims and witnesses of crime in England and Wales. Find out more at www.victimsupport.org.uk.
Educating young people on the consequences of fraud
2 March 2017
The internet offers new ways for young people to "get around" the system, but many are unaware of the consequences, says Cifas' chairman Lady Barbara Judge.
CONTINUE READING
Total fraud soars 55% to £1.1 billion in 2016
24 January 2017
Cifas Chief Executive Simon Dukes responds to KPMG's Fraud Barometer and highlights the insider fraud threat and the importance of creating an anti-fraud culture.
CONTINUE READING
Back to blog home >