Three measures the next Government should take in tackling fraud
31 May 2017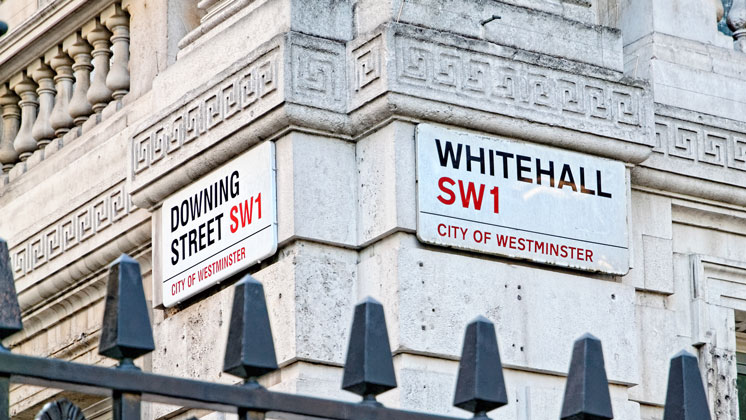 The three largest UK political parties have now launched their manifestos, and while the media focus has been on, amongst other things, Brexit, social care, and tackling the housing crisis, there has been a distinct lack of focus on the number one volume crime in the UK – fraud.
The last Office of National Statistics Crime Survey showed that in the previous 12 months there were 3.6 million cases of fraud and two million cases of computer misuse offences. Fraud, in all its forms, is the most prolific volume crime facing the UK, and the recent ransomware cyber-attack – which crippled some hospitals for days – illustrates the impact of this crime.
All three of the UK's largest parties – Conservative, Labour and SNP – acknowledge the existence of fraud and cybercrime and the need to tackle it, but there is an apparent lack of detail in their manifestos on how this crime can and will be prevented.
The Labour Party have pledged to give police the equipment and people they need to tackle the growing threat of cybercrime. The Conservatives have pledged to merge the Serious Fraud Office and the National Crime Agency to improve the UK's response to the most serious financial crime offences, and continue investment in the National Cyber Security Centre, to protect the UK from cyber threats.
The Scottish National Party manifesto calls for international co-operation to fight financial and cybercrime. The SNP pledged to continue co-operation across borders through Europol and stated they would oppose any moves that would seek to use security co-operation as a bargaining chip in forthcoming Brexit negotiations.
Now, while we welcome the three main parties' acknowledgement of the issue of tackling fraud and cybercrime, we would have liked to have seen more focused pledges. Detailed policies are needed on how the police are going to be trained to tackle and prevent fraud, how the policing funding formula is going to recognise the growing cybercrime trend, and how neighbourhood policing can play a bigger role in preventing fraud in local communities.
We also believe there is need for a sentencing review, to help ensure that those defrauding victims out of their businesses or life savings, are given a sentence that fits the crime and its impact on victims.
We would have also liked to see a commitment to include fraud education in UK schools. City of London Police have said that 80% of fraud and cyber-crime is preventable by having good cyber behaviours. We need to teach our young people good cyber security and make sure it is instilled in the next generation, before they have access to their own financial affairs. The best way this can be done is through consistent messaging in schools – by having better cyber and fraud education in the national curriculum.
Cifas is calling on the next Government to get tougher on fraud by introducing three key measures:
Fraud education should be in the national curriculum. Cifas wants to see every child from Key Stage 3 onwards receive education on how to protect their identities online and protect themselves from fraud. Our data shows that young people are increasingly at risk from identity fraud.
Tackling fraud should be a strategic priority for UK policing. The latest Office of National Statistics crime figures showed that almost half of all crime is fraud, and Cifas figures show that 66% of frauds recorded by our members is cyber enabled. We want to see the next Government earmark funding and give a clear policy steer to law enforcement that tackling this high volume crime needs to be a priority.
Conduct a comprehensive review of the sentencing guidelines for fraud. Currently the maximum sentence for fraud is seven years. Compared to other offences where theft of money takes place, fraud has much lower sentences.
How legacy and multiple systems create barriers to effective fraud prevention
1 June 2017
Our partners TruNarrative look at how organisations' reluctance to update old technology systems is impacting their ability to detect fraud.
CONTINUE READING
Ransomware protection: Keeping your business safe online
26 May 2017
The WannaCry ransomware cyber attack caused problems for organisations across the UK. Find out how to protect your business in the aftermath of such an attack.
CONTINUE READING
Back to blog home >