Ransomware protection: Keeping your business safe online
26 May 2017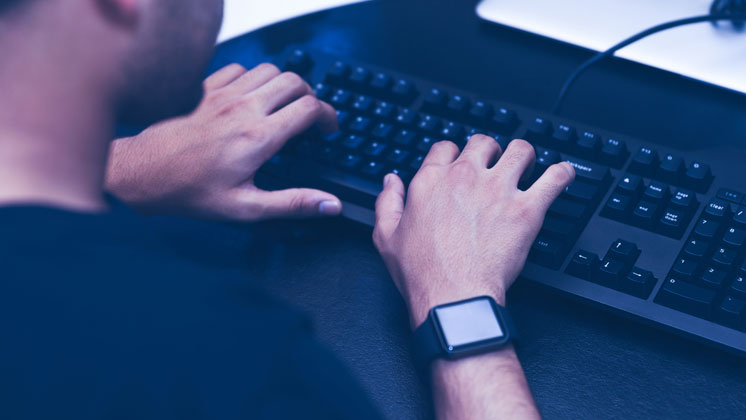 Guest blog: this blog is written by a Cifas partner.
---
Sometimes you're in the right place at the right time. Two years ago, Get Safe Online Week – the highlight of our campaign calendar – was hijacked by the high-profile hack of a certain large telecoms company, causing our press line to glow red-hot, and media appearances galore by our spokespeople.
Get Safe Online is an awareness resource that operates as a not-for-profit organisation. As such, our website hits, media appearances/quotes and social media activity are the equivalent of profitability and returns for us. So when these large-scale cybercrimes hit the headlines, we're in the dubiously fortunate position of being handed a gem by the very people we're trying to protect you against … cybercriminals.
This year, two days after the launch of our campaign to make businesses more aware of how to protect themselves from fraud, cybercriminals obligingly infected organisations around the world – including NHS hospitals and doctors' surgeries in the UK – with WannaCry ransomware. The malicious software caused meltdown in the information security, IT and media sectors.
Of course, we have provided information on ransomware, which has been on our business (and consumer) website for a long time and is regularly updated. My colleagues and I have forgotten how many times we've done presentations to businesses on how to avoid it. Here's our advice for small businesses:
Run Windows Update

Make sure your internet security (anti-virus, anti-spyware) software is up to date and switched on – run a scan. If you do not have internet security software installed, download it immediately. There are many reputable vendors and you can find reviews online. Most are relatively inexpensive and many cover multiple devices, including your phone and tablet.

Ensure your data is backed up securely and accessibly. If your system is affected by ransomware, it may well be that you are unable to access any data. We recommend online backup to one of the many cloud-based (online) services available … again you can find reviews on the Internet.
In addition, always download software updates – including to operating systems – when prompted, as these almost certainly include security updates. Not applying patches to older versions of Windows was certainly a major cause of infections by WannaCry.
If your systems have been infected, my advice is to seek professional help. There are ways that you can attempt to resolve it yourself (for example, this way quoted by PC World Magazine), but it's far from easy.
What you will never hear from us in the finger-pointing and hangings-out to dry that inevitably follow incidents like this, is "I told you so". That doesn't help anybody.
Instead, we offer what we firmly believe to be the best resources for business on cyber and information security. If you're a business owner, employee or even just interested in protecting yourself online in your private life, our advice and tips can help save you from the aggro, financial loss and heartache that inevitably results from the events we've all witnessed and will sadly continue to do so.
Three measures the next Government should take in tackling fraud
31 May 2017
As the party manifestos are launched in the run-up to the general election, Simon Dukes highlights the measures the new Government needs to take to tackle fraud.
CONTINUE READING
The changing nature of identity: Is biometrics the way forward?
24 May 2017
Biometric authentication seems like the perfect way to prevent financial crime. We look at why it's a step in the right direction, but still has some way to go.
CONTINUE READING
Back to blog home >