Stay safe from scams: What to do when you are contacted with requests for personal details or payment
24 January 2018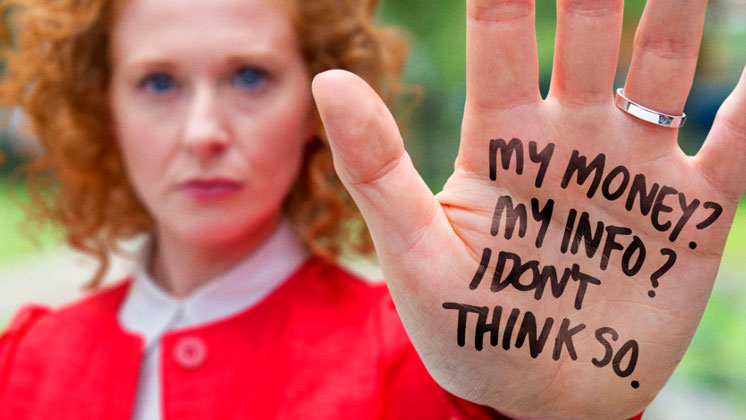 The banking industry and the UK Government are committed to tackling financial fraud and scams. I'm proud that we've come together, and are being joined by organisations like Cifas, to support Take Five to Stop Fraud – a national campaign that gives simple advice on how to stay safe from fraudsters.
We want people to understand one simple idea: if they're at all unsure about who they are being contacted by, they shouldn't give out their personal or financial details, click or tap on a link, or give someone their money, or access to it. By using the memorable phrase 'My money? My info? I don't think so', employees, suppliers and customers can confidently challenge unsolicited approaches if they have any doubts about their legitimacy.
During Take Five to Stop Fraud Week (22-26 January) we are encouraging the nation to 'take five to tell five' – be that colleagues, customers, friends, or family – about how they can protect themselves from fraud and scams. That way we can spread the message far and wide, and ensure that we're all remembering 'My money? My info? I don't think so'.
I have come across stories where business owners, and individuals have lost out financially and emotionally due to a scam. Often, on reflection, they think it could have been avoided. We know that criminals are operating sophisticated scams that can catch out even the savviest people. That's why we are joining together to help people be aware and confident of how to protect themselves.
The key things to remember are:
Requests to move money – a genuine bank or organisation will never contact you out of the blue to ask for your PIN, full password or to move money to another account. Only give out your personal or financial details to use a service that you have given your consent to, that you trust and that you are expecting to be contacted by.
Clicking or tapping on dodgy links in emails or texts – don't be tricked into giving a fraudster access to your personal or financial details. Never automatically click on a link in an unexpected email or text.
Personal information – always question uninvited approaches in case it's a scam. Instead of responding, contact the company directly using a known email or phone number.
Visit the Take Five to Stop Fraud website for more information.
About UK Finance
UK Finance is a new trade association, formed on 1 July 2017 to represent the finance and banking industry operating in the UK. It represents around 300 firms in the UK providing credit, banking, markets and payment-related services. The new organisation brings together activities previously carried out by the Asset Based Finance Association, the British Bankers' Association, the Council of Mortgage Lenders, Financial Fraud Action UK, Payments UK and the UK Cards Association.
Working together to protect vulnerable people from financial crime
23 February 2018
Vulnerable people are prime targets for criminals wanting to take advantage of people for financial gain. How can organisations and people work together to protect them?
CONTINUE READING
What parents need to know about the growing trend of 'money mules'
29 November 2017
With young people increasingly getting caught up in the crime of 'money muling', parents need to be more vigilant about how their children are using their bank accounts.
CONTINUE READING
Back to blog home >