How to buy and sell vehicles safely online
25 June 2018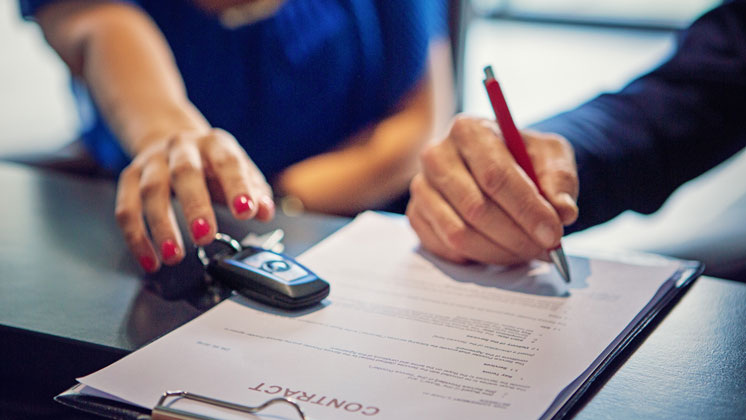 Although I've spent quite a few years advising people on how to avoid becoming victims of crime, some of the devious ways people come up with to steal from others never fail to amaze me. Buying and selling vehicles is no exception.
Before I elaborate, I should say that the vast majority of buyers and sellers are honest and that thousands of transactions take place every day without any problem. The advice I'm about to give will ensure that you have a good experience too.
Before the Internet, it could always be risky buying or selling a vehicle. You may get a misleading description, a 'clocked' odometer, a buyer driving away during a test drive, or a cheque not clearing. All of these situations still exist, of course, but the Internet and other advances in technology have made it trickier still.
Unfortunate buyers get tricked into paying deposits or transportation fees for cars, vans or other vehicles that simply don't exist. Or they buy a vehicle without checking its history, only to find out that it's been written off by a previous owner… or stolen. Sellers can get tricked into handing over the keys or documents to a fraudulent buyer based on trust, without checking that there are cleared funds in their account. Many of the best-known buying and selling platforms have put in sophisticated technical precautions to protect customers but, inevitably, some slip through the net.
I'm not an expert on buying and selling vehicles, but I've had some useful education thanks to our membership of the Vehicle Safe Trading Advisory Group (VSTAG) and while working closely with lead police forces in auto crimes. Here are some things I've learnt.
I mentioned clocking earlier (or 'mileage correction', as it's known in law enforcement circles). Gone is the mechanical odometer, where the clocker spun the digits round with an electric drill before carefully lining them up to conceal the evidence, to be replaced by a simple plug-in tool. It's not uncommon for owners or drivers to have their vehicles clocked before every dealer service. This ensures that the recorded mileage stays consistently low – enabling a higher resale price or lower excess mileage payments in the case of a PCP (Personal Contract Purchase).
If you buy such a vehicle, you're risking not only paying well above market value, but also getting a vehicle which has more wear and tear than you thought, and is possibly unroadworthy. We advise you check the mileage appearing on the milometer matches its service history and old MOT certificates. On analogue milometers (found on some older vehicles) ensure the numbered barrels line up. Check the general condition matches age and supposed mileage.
Then, there's the phenomenon of 'electronic compromise' (another law enforcement term), which covers various ways to steal vehicles that feature keyless ignition. A potential thief has to be near the key fob to 'hack' into it, so having the key fob in your pocket – or even inside your home – when your vehicle is being viewed runs the risk of it being driven away without the 'buyer' even having a key. The answer is to have a shielded key fob wallet that blocks the signal; in fact, if you have a keyless ignition vehicle, you should use one of these anyway.
The Internet has made life easier for fraudsters and, frankly, you could have similar problems if you see a car for sale in your local paper too. But there are ways you can protect yourself while shopping for or selling a vehicle online.
Get Safe Online offers clear, step-by-step advice on buying and selling vehicles. It covers everything to consider when you've found, or are advertising, a car, van or truck on the Internet, and provides checklists covering the entire process.
If this applies to you, I wholeheartedly recommend you read you read it, as, whether your vehicle is your pride and joy or simply a means of getting from A to B, it normally represents one of the highest-value purchases or sales you're likely to make.
The counterfeiting identity crisis: why buying fake goods online puts you at risk of fraud
19 July 2018
How can you tell if you're shopping on a fake website? DC Weizmann Jacobs of the PIPCU highlights the risk of identity theft when purchasing counterfeit products.
CONTINUE READING
How the updated Principles of using Cifas' National Fraud Database help its members
13 June 2018
Cifas recently updated the Principles of use of its National Fraud Database. Nick White, Head Fraud Analyst at TruNarrative, takes a look at what this means for Cifas' members.
CONTINUE READING
Back to blog home >