A game of identity: responsible gaming week
11 November 2019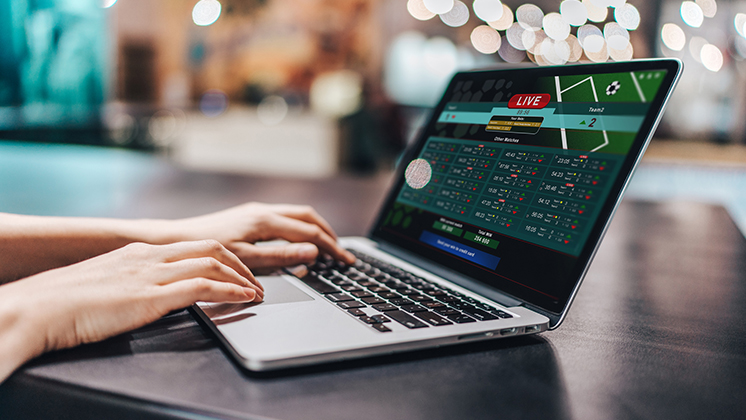 It's not news that identity fraud remains one of the biggest threats in the UK, with Cifas data showing that it continues to increase in Fraudscape 2019. Identity fraud is a major artery in the criminal system that feeds money laundering and terrorist financing. From victim impersonation and synthetic identities, to stolen IDs and data breaches, criminals have been relentless in targeting and defrauding organisations across the sectors with the gaming industry being no exception.
However it is not always organised criminals that are behind the acts of fraud - fraud in the gambling sector is also perpetrated by the everyday citizen as first party fraud.
Online betting
Online betting becomes ever more popular year after year, so comes its fair share of issues with vetting and identity verification processes. An example of this was shared by ex-CEO of the industry leading organisation Sky Betting & Gaming, Richard Flint, whom recently spoke out about responsible gaming and protection for problem gamblers on BBC Radio 4.
Sky Betting & Gaming was fined £1 million by the Gambling Commission for letting 50,000 vulnerable, self-excluded, customers back into their accounts along with continuing to send email, text, and push notification marketing to these accounts. Richard shares that customers who had previously self-excluded themselves from the site, in attempts to reduce their problem gambling, started opening new accounts with false personal details and would then contact a call centre to update their accounts with legitimate information. A major issue was that all of these previously self-excluded customers would passed the verification process even with a previous self-excluded account.
Richard admits that this was a big mistake and taken very seriously with all the funds spent by these vulnerable customers given to charity, combined with Sky Bets committing to a more robust vetting process. This situation was very unfortunate and is just a single example of an ongoing issue with identity verification for online gaming providers.
Chargebacks
In addition to identity fraud in the gaming sector we are seeing chargebacks become a real problem. Chargebacks, being a forced transaction reversal initiated by the cardholder's bank, are meant as a consumer protection mechanism but are often over utilized. Consumers can request a chargeback for a number of reasons: the cardholder wants to make some extra money and/or wants something for free, the cardholder has 'buyer's remorse', or maybe the cardholder forgot about or didn't recognize the transaction (can also be described as cyber shoplifting).
Tackling the issue
Gaming and e-commerce sites all struggle to get the information they need from banks when confirming identities or confirming wrongful chargebacks. Cifas membership not only removes this issue for members, but promotes a healthy, open discussion, about fraud prevention and financial crime between these member organisations. Proven by Cifas members preventing over £1.4 billion in fraud in 2018, meaning that on average our members saw a return of £234 for every £1 spent on membership.
Even with Cifas membership here to help, it is no wonder the Gambling Commission has taken firm steps to tackle the problem by introducing clear guidance. This puts the onus directly on senior leaders and licensees in the industry to prevent serious crimes of money laundering and terrorist financing. The Commission highlights the need to meet anti-money laundering regulations and Know Your Customer (KYC), an act on social responsibility by protecting vulnerable and high-risk customers. This new move will, and should, have an impact. Coming on the back of a series of hefty fines and notices served on many of the industry's biggest names, it's clear that the sector has once again come under scrutiny for not doing enough.
We are aware that as the world of fraud and technology continues to increase it is important that Cifas as well needs to keep up and continue to innovate ways to eliminate identity fraud. We have recently released a new facial matching feature that has already been massively well received by our membership. The feature allows Cifas members to search an image of a subject against other filed cases, making it possible to identify links. This could greatly assist gaming industry members by being able to pinpoint identity fraud.
Meeting the new guidelines
Alongside a clear process that spots 'layering', attempts to hide or disguise the source and ownerships of criminal proceeds through complex financial transactions, tackling identity theft from the outset will be crucial to prevent criminals getting a foot in the door. Simply, this is where Cifas comes in with easily accessable data through an API connection or via all the major Credit References Agencies as well as data providers and platforms such as GBG, Featurespace and TruNarrative, our National Fraud Database is the largest database of fraud risk cases in the UK. Over 510 members from across 13 sectors have recorded and shared over 1.4 million cases of identity fraud and uploaded hundreds of false and fraudulently obtained documents to our National Fraud Database, as well as cases of first party fraud, victims of impersonation and vulnerable individuals.
Cifas members – large and small, public and private – don't gamble on their business when it comes to fraud. Future punishments and fines can only increase in volume and cost, and the impact on reputation will be just as damaging – leading to the ultimate punishment for gaming companies: the loss of the license to operate.
Get in touch today to find out how Cifas can help you meet your money laundering obligations and protect your business from becoming a victim of fraud – or an unwitting accomplice.
Together we can protect the vulnerable from financial crime
20 November 2019
There's a number of methods financial organisations can use to protect vulnerable people. Collaboration is key in helping detect and prevent criminals from hurting our more vulnerable loved ones
CONTINUE READING
324,000 fraud cases and no sign of slowing down
8 November 2019
TruNarrative uses Fraudscape data to offer expert insight into why 324,000 fraud cases are recorded annually with no sign of slowing down…what are the biggest fraud threats and who is falling victim?
CONTINUE READING
Back to blog home >