In 2017, Cifas' CEO Simon Dukes offered Channel 5 News viewers five top tips on how to stay safe from online scams. Follow these five pieces of advice from Cifas to help you stay protected from the threat of identity theft.
You can find more information about how to protect yourself from identity theft and identity fraud on our Identity Protection page.
Stay safe from online scams: 5 top tips
1) Check your social media privacy settings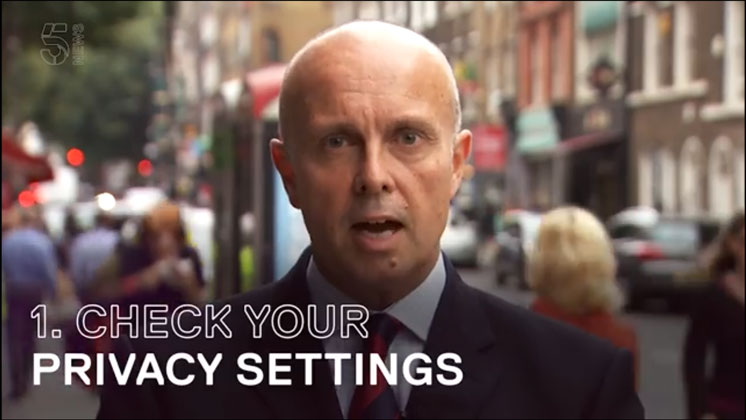 You can prevent online identity fraud by making sure you have your privacy settings on your social media set appropriately. Do not share information with people you don't know.
2) Be wary of unsolicited messages
You can reduce your vulnerability to identity crime by being wary of unsolicited emails, calls and texts asking you for information about your passwords, logins or other security details.
3) Choose strong and different passwords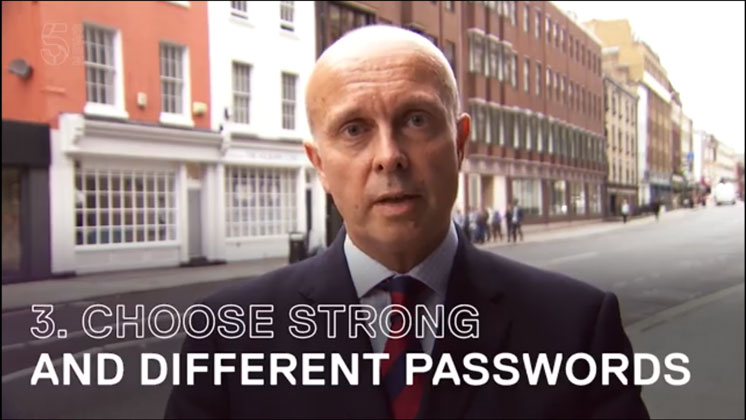 You can stay safer online by using strong passwords. You could, for example, use three random words, and also use capitals, numbers and punctuation in the password. Make sure you use different passwords for different accounts.
4) Update your device's software
Make sure you have updated the software on your devices. When that pop-up says 'update now', click or tap to accept.
5) Be careful when using public Wi-Fi
Always be cautious when using public Wi-Fi. You can use it for general browsing, but never use it for shopping or banking.
YOU MIGHT ALSO BE INTERESTED IN: