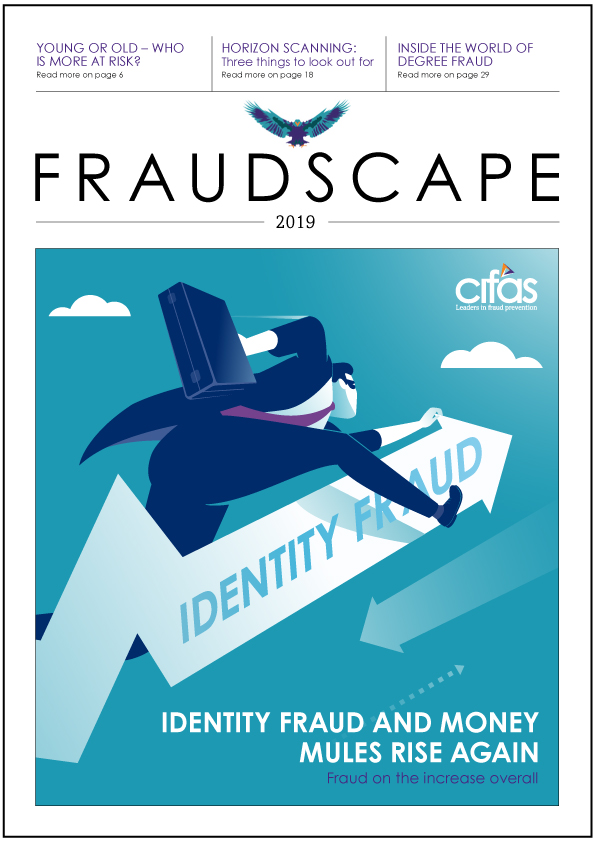 Cifas member organisations recorded almost 324,000 instances of fraudulent conduct on our databases in 2018.
Our Insight team, led by Sandra Peaston, has analysed that data to gain a comprehensive picture of the current fraud landscape in the UK. The resulting annual report, Fraudscape, is the only publication of its kind that provides analysis of the UK's internal and external fraud trends.
Fraudscape provides fraud and financial crime professionals, law enforcement, journalists, and HR professionals with an accurate summary of fraud risk and fraudulent attempts made in the UK.
Key findings in this year's Fraudscape include:
fraudulent conduct rise as Cifas members record almost 324,000 cases in 2017; a 6% increase compared with 2017;
Steep rise in money mule activity, with a 26% increase on 2017;
Identity fraud continues to rise in 2018 by 8%. Those aged 21 or under and over 60 experienced the greatest rises.
To create the report, the Insight team analyse data recorded by Cifas member organisations to the National Fraud Database and the Internal Fraud Database to identify the key changes in fraud behaviour. They combine this analysis with intelligence provided by our members, to gain an understanding of the methods and motives for fraudulent conduct.