Working together to help young people understand the effects of fraud
7 March 2018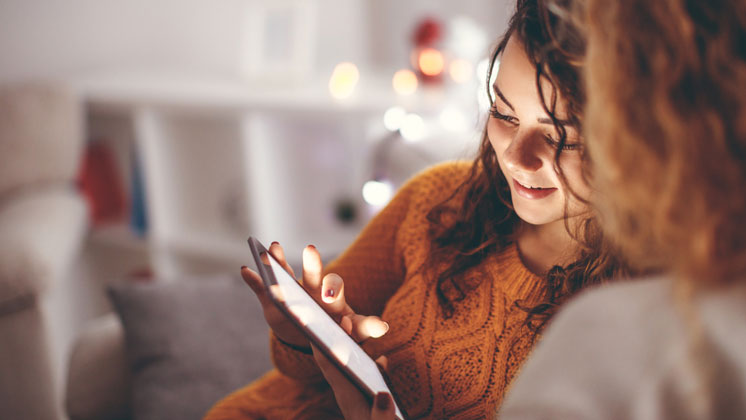 Young people today are facing a level of risk of becoming victims of crime – or unwitting perpetrators of crime – that previous generations could never have imagined.
The volume of personal information they share about themselves – via websites, social media and apps – is unprecedented, as is the growing sophistication of those criminals working to take advantage of that information. Also unprecedented is the technology available to young people to, not only fall victim to financial crime, but also be tempted to commit it.
Education on this topic in schools is vital and, to help teachers and parents tackle the issue we at Cifas have worked with the PSHE Association, the national body for Personal, Social, Health and Economic education, to create four Anti-Fraud Education lesson plans with accompanying resources. The lesson plans are targeted at 11-16 year olds.
One case study in the lesson plans looks at both sides of fraud in action, revealing why one young person decided to commit fraud, and the impact it has on another.
Robert is strapped for cash, unable to get a part-time job and reliant on his parents for money. He enviously watches his friends spend their earnings each weekend. He sees online how much concert tickets resell for and has the bright idea of creating fake ones, which he sells to an unsuspecting peer.
Mustafa uses his birthday money to buy tickets for his favourite band, buying from a resale website as the concert has sold out. They are more expensive but he is keen to see them perform. Arriving at the venue with his friend they are denied entry, and told the tickets are fake.
Research conducted at Cifas has shown that increasing numbers of young people are affected by fraud. Many are targeted by fraudsters, and some are unwittingly – or knowingly – engaging in fraudulent acts themselves. Our figures, from frauds recorded to our database by our members, show that young people are one of the most at-risk groups to online fraud.
In 2017, 'misuse of facility' frauds – those that indicate 'money mule' (someone who allows their bank account to be used to launder money) activity – by 21-and-unders rose by 36%. Our figures also show there was a 30% increase in identity fraud victims who are 21 and under last year.
There's a wide range of online behaviour young people need to be more cautious about. They need to know what good cyber and identity protection looks like, as what they're doing and sharing online can enable a criminal to impersonate them, potentially ruining their digital lives. They also need a clear understanding of why someone may recruit them to act as a money mule.
Cifas and the PSHE Association's lesson plans can help teachers, and incidentally parents, to tackle this growing issue. They aim to help students:
Recognise what fraud is, why they may be targeted and how to seek support;
Explain the consequences of committing fraud;
Develop skills to protect their online information and personal data; and
Develop skills to critically evaluate the reliability of online content in relation to scams.
You can download them from us or the PSHE Quality Assured Resources site. If you're a teacher, feel free to use them as part of your lesson planning or share them with your colleagues. If you're a parent, please share them with your child's teachers.
A number of PSHE teachers across England and Wales are already delivering the lessons and giving us positive feedback on their impact. But we want to go further.
As part of the All Party Parliamentary Group on Financial Crime and Scamming we are launching an inquiry into young people and fraud. We will be asking financial crime experts to give their thoughts on how best to protect young people from both falling victim to and committing fraud themselves. This inquiry will deliver a report to Parliament and will be vital in raising awareness of this growing issue with key decision makers.
It's clear that young people are an at-risk group, and we want to do as much as we can to give them the skills and education they need about the risks of fraud. While we will push the Government to do more, you can support us by using or sharing the lesson plans.
Holiday fraud: it's not 'just' your money that's at risk
6 April 2018
Holiday fraud isn't just the loss of your money, it's the loss of an often needed break as well. Find out how to stay safe from travel fraud.
CONTINUE READING
Ticket fraud: how to avoid becoming a victim
5 March 2018
Ticket scams deprive you of more than money – there's the disappointment of not being at the event as well. Find out how to avoid buying fake or non-existent tickets.
CONTINUE READING
Back to blog home >