Together we can protect the vulnerable from financial crime
20 November 2019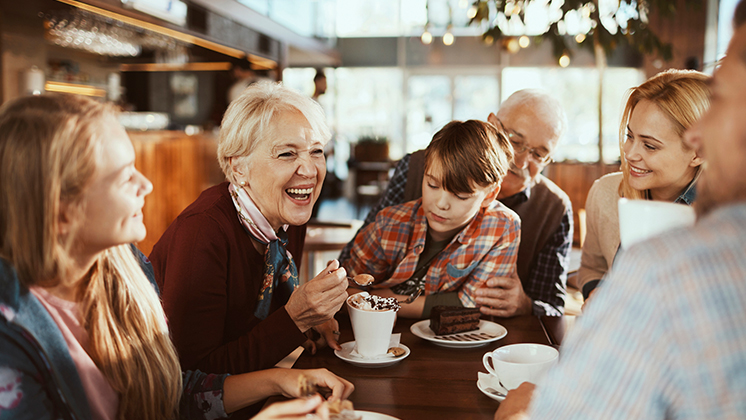 I've always been very aware of vulnerability in society. Some members of my family have struggled with mental health difficulties, and one close family member has hydrocephalus, otherwise known as water on the brain. Because of this, I've always wanted to do something that could make a positive difference in peoples' lives and I've been very lucky to have been given the opportunity to do this at Cifas.
As Protecting the Vulnerable Lead, I've been given the job of developing and raising awareness of Cifas' Protecting the Vulnerable service. Unfortunately it's an essential service. Criminals have no qualms about who they take advantage of in their activities. Vulnerable people – defined as those subject to a Court Order of Protection (or Deputyship and Appointeeship cases) under the Mental Capacity Act 2005,
Adults with Incapacity (Scotland) Act 2000 as well as the Mental Capacity Act (Northern Ireland) 2016 and deemed as incapable of managing their own finances – are a prime target for them.
I spoke recently alongside my colleague Neil Masters – who also works with the National Trading Standards Scams Team and the Joint Fraud Taskforce as well as Cifas – at Headways The Way Ahead event. There our aim was to put the Protecting the Vulnerable service in the context of the wider counter-fraud environment and the work of the Joint Fraud Taskforce.
There's a number of methods financial organisations can use to protect vulnerable people. One that we think is really important is to make those who bank online aware that the payment they are about to transfer may be going to a criminal.
Fraud prevention organisations are looking at the wording and nature of pop-up messages that appear during the online payment process. There's potential to develop more specific and personalised warnings that will make people think twice before making unusual payments.
Banks could also review their processes for funds repatriation. This is where money is sitting in bank accounts after being used, or suspected to have been used, by criminals and waiting to be returned to the rightful payee. Are there ways such monies could be more speedily repatriated?
We fielded some very interesting questions from the audience. One was about how difficult it can sometimes be getting through to the right person when safeguarding (putting protections in place for a vulnerable person), especially when dealing with banks.
Having worked previously in the Complaints team at Cifas, I'm no stranger to the kinds of difficulties people can experience. Most people are very helpful and receptive to assisting but sometimes, inevitably, people do meet a 'brick wall'. In these instances we'd recommend contacting the Financial Ombudsman Service for further support.
Lack of knowledge about or signposting to guidance on safeguarding was a common theme when we spoke with people after the talk. They found that attempting to safeguard others can be a frustrating experience. I believe that the more we collaborate and share our expertise, then the better we can protect people and prevent more fraud.
We'll be speaking at more events in the coming months, both to gain more interest in Protecting the Vulnerable from local authorities around the country and to encourage that collaboration and sharing of expertise – resulting in better protection for vulnerable people.
So far, we have 30 local authorities, 15 Solicitors and 1 health care trust helping us to protect more than 7,000 people that are at risk. It's also useful for court of protection solicitors and charities, and members of the public can use it if they have documented financial control for someone that lacks mental capacity in their care (such as court of protection or lasting power of attorney).
If you want to find out more about protecting vulnerable people or the service Cifas offers, please feel free to get in touch!
Black Fraud-day? The retail sector and Black Friday sales
28 November 2019
Holiday season is fast approaching and retailers are preparing, as are our wallets, for Black Friday and Cyber Monday sales. During a time of skyrocketing sales, does fraud skyrocket as well?
CONTINUE READING
A game of identity: responsible gaming week
11 November 2019
This Responsible Gambling Week we take a deeper dive into the gaming industry and its struggle with identity fraud. What steps have been taken and what can we, the sector, and the government do to further reduce the risks?
CONTINUE READING
Back to blog home >