Who are you opening the door to? Why your customers could be the downfall of open banking.
4 October 2019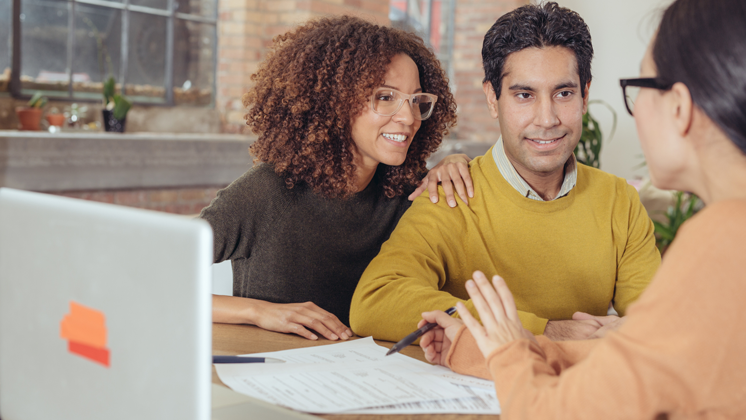 In the world of business it's rare to find a situation where sharing information between companies results in a competitive advantage. However, when it comes to tackling fraud and financial crime, collaboration results in some major advantages, especially as we move into the brave new world of open banking.
The key to succeeding or failing in the era of Open Banking is Knowing Your Customer: who are you opening the door to? Get it wrong and the repercussions can stretch far beyond a single fraudulent transaction. Contrary to popular belief, transaction fraud is rarely a standalone crime and is frequently indicative of the presence of other fraud or frauds.
Authorised Push Payment (APP) frauds are a good example of this. APP frauds involve a scammer tricking a victim into transferring their money into the account of a fraudster - frequently, and ironically, by pretending to be their bank and asking them to transfer money to protect it from a fake fraud threat. But that's not the only crime being committed. 'Money mule' accounts – illegal in themselves - are often the recipient accounts for the funds. This activity helps form part of wider money laundering schemes that can fund anything from further scams such as drugs trading and human trafficking.
Open banking - changing the game?
As a keen sporting fan, I have watched many sports – tennis, cricket, rugby – all introduce technology to enhance the game over the years. The world of banking is now following suit. Open banking reflects the consumer's new preferred way of engaging with financial services with the use of app-based accounts and payments, all of which are now necessary for banks to stay competitive.
In sport, the fundamentals of the game remain the same no matter what technology is introduced. The same rings true for the financial sector and its risks of fraud. Impersonations, identity theft and synthetic identities continue to pose an increasing threat. Data sharing is still the name of the game when it comes to effective fraud prevention, especially now with the ever increasing sophistication of technology such as machine learning and artificial intelligence.
With Cifas members increasingly using machine learning and artificial intelligence to interpret and use our data, it's no wonder they saved over £1bn in prevented fraud losses in 2017.
Cifas – essential in the open banking era
Cifas has over 500 members including major banks such as HSBC, Lloyds, Barclays and Santander, as well as challenger banks such as Atom, Starling and Tandem. They all access the UK's largest fraud risk database for first and third party fraud, as well as our database for employees who may have committed internal fraud. Fraudsters operate across all sectors not just financial, so it is important that all sectors contribute to an unparalleled source of robust and reliable data. With this collaboration Cifas databases continue to grow in value and utility very single day.
Alongside data, Cifas members share intelligence such as what fraud patterns they see, and what products are being targeted. Our members will then use this information to develop their fraud and financial crime prevention strategies, protecting their business, clients and consumers. These members additionally receive the latest statistics, trends and alerts from our expert analysts who continually monitor the data and intelligence received.
Cifas is continually evolving to adapt to upcoming and recently implemented regulatory changes – such as Confirmation of Payee and the new ability of victims to complain to the receiving payment service provider. This means that a customer's due diligence is as vital as ever. For example, new alerts tell members in real time when other organisations have seen activity that involves shared customers, and tells them how to act to stop potential fraud.
Open Banking, the new era that both brims with opportunity and pitted with threats, makes Cifas - the first and the leading UK fraud prevention service - perfect business sense.
Social Smart: Instagram Checkout – friend or foe?
10 October 2019
Instagram launched in-app payments with Instagram Checkout. As technology continues to advance it has more vital than ever to make sure you're being social media smart.
CONTINUE READING
Fraudulent mortgage applications on the rise
24 September 2019
Mortgage fraud has seen a 5% increase in the first six months of 2019 compared to the last six months of 2018. It's not just the dark web and organised criminals who are guilty of fraud.
CONTINUE READING
Back to blog home >