How to safely buy and sell vehicles online
25 July 2017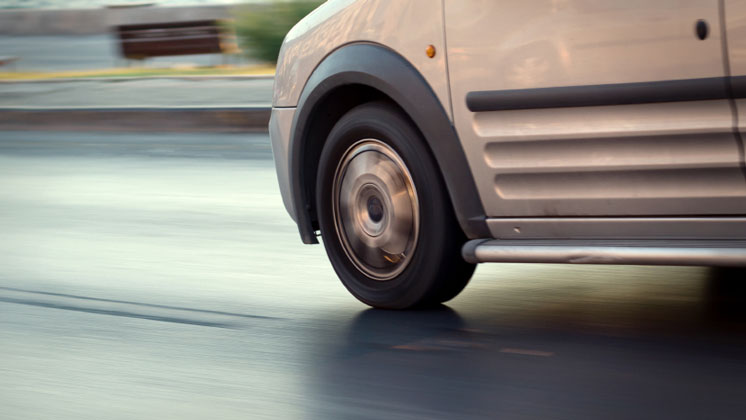 Guest blog: this blog is written by a Cifas partner.
---
Crime associated with buying and selling vehicles has existed in one form or another since the early days of motoring.
Previously, this might have involved being told that a car had a certain type of engine or top speed when it just wasn't the case, or a prospective buyer stealing the vehicle on a test drive. And, of course, there was 'clocking' – winding back the vehicle's odometer and selling it as having recorded a lower mileage (still very commonplace today).
Nowadays, it's fantastic that the Internet – far and away the world's most popular way to buy or sell a vehicle – lets you find so many potential buyers and sellers so quickly and easily. But it's also given fraudsters a massive opportunity to target many people, and with a far wider range of scams.
Unfortunate buyers get tricked into paying deposits or transportation fees for cars, vans or other vehicles that simply don't exist, or into buying a vehicle without checking its history, only to find out that it's been written off by a previous owner. Unfortunate sellers can get tricked into handing over the keys or documents to a fraudulent buyer based on trust, without checking that there are cleared funds in their account.
Get Safe Online has joined forces with Vehicle Safe Trading Advisory Group (VSTAG), of which we are a member – to alert vehicle buyers and sellers to the precautions that they need to take. We've created two new checklists, providing simple dos and don'ts to remember when buying or selling to avoid becoming a victim of auto fraud.
If you're buying:
Pay a minimal deposit and clarify the refund process with the seller;
View the vehicle before paying the full amount;
Is the price you're paying in line with market value?
Test drive the vehicle;
Carry out a vehicle history check.
If you're selling:
Prepare the relevant paperwork;
Always meet the buyer;
Make sure the buyer is covered to test drive;
Always meet the buyer at your home;
Accompany the buyer on the test drive;
Make sure payment has cleared before releasing the vehicle.
Read the full checklist with expert advice on Get Safe Online, where you'll also find comprehensive advice on buying and selling vehicles.
Our Chief Executive Tony Neate says: "Millions of transactions take place online every day, of which only a small fraction are fraudulent. But who wants to get caught out by a scammer when you're dealing with a high value sale such as buying or selling a car?
"Our checklists created with VSTAG have been designed to help people buy and sell vehicles online safely so the experience from beginning to end is positive. We urge anyone who is thinking of buying or selling online to take the time to read our easy-to-follow checklists to make sure you don't become a victim of auto fraud."
GDPR and how to make your emails compliant
27 July 2017
Unpacking the effects of the upcoming General Data Protection Regulation can be difficult. Mkryptor's Beatrice Freeman explains some of the misunderstandings.
CONTINUE READING
New YouGov survey reveals UK perceptions of identity fraud
27 June 2017
We look at the findings of a new survey from YouGov that has revealed people are still not protecting themselves from the prevalent threat of identity fraud.
CONTINUE READING
Back to blog home >