Financial fraud is on the rise: are you banking safely?
7 July 2019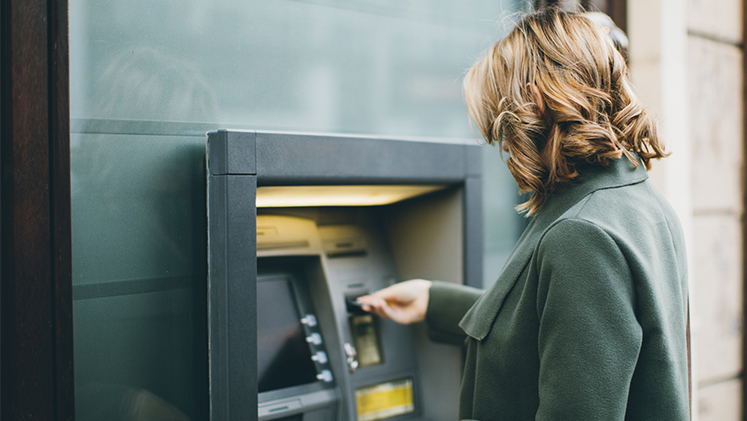 Anyone can become a victim of fraud or fall victim to a scam – even those who work in fraud prevention. Tim, who works for one of Cifas' member organisations, has experienced first-hand how fraudsters are using new technology to gain access to personal banking information and has allowed me to share his experience.
Tim and his wife had been suffering frequent bank fraud for six months. The losses were usually flagged right away and reimbursed by the bank. So, when Tim received a phone call one evening from his bank's fraud team, he didn't find it unusual. What he didn't know was that it was actually scammers who had successfully spoofed the bank's telephone number.
As Tim had no reason to believe he wasn't talking to his bank's fraud team, he offered personal information for security checks. This gave the scammers all they needed to log in into Tim's bank and steal thousands of pounds from him.
Tim realised it was a fraud once he called his bank a few days later, chasing a transaction he was waiting on. He was put in touch with the bank's real fraud team and they were able to begin an investigation.
This unfortunate case shows how sophisticated some of these scams are – it's not just vulnerable people that can fall victim, it can be professionals who never thought it could happen to them.
Fraud threats are increasing
There is a wide range of methods that fraudsters use to convince victims to offer up personal information, or get them to transfer large sums to offshore or fraudulent accounts. A new report from the Financial Ombudsman Service makes it clear that these routes only continue to grow as the banking and financial services market becomes more diverse.
Open banking has been something of a game-changer for the financial services industry. The new technology gives providers secure access to your financial information so you can use products and services that help you find better deals, better understand your accounts, and make the most of your money. It is becoming increasingly popular with customers and service providers alike, with a host of new banking and financial services names joining the market.
As a consumer, you might not be as familiar with these new financial services firms. This could make it more difficult to decipher what is fraudulent and what is a legitimate request or message from these new providers.
How to avoid getting phished
Phishing is the name given to the type of scam where you receive an email or phone call claiming to be from a reputable company, asking for personal information such as passwords or credit card numbers.
There are some simple – tried and tested – checks you can make to avoid being phished by a fraudster over the phone. If any of the below happens, or if you are in doubt, just hang up. Remember – you can always call the number on the back of your card to speak to your bank if you are unsure.
Your bank will never ask you to move money from one account to another.
Neither banks nor the police will ever ask for your PIN or passwords.
HMRC will not call up out of the blue.
Neither banks nor HMRC will ever threaten legal action over the phone.
Banks continue to work hard to stop scams from happening – and they have their work cut out. A new report from the Financial Ombudsman Service (FOS) supports Cifas' own findings that fraud continues to rise.
Financial service providers are under increasing pressure to protect their customers from fraud and scams, and to help those who have become victims. But the sophisticated techniques fraudsters employ to trick people into handing over money in the genuine belief they are dealing with a trusted organisation or person, means that identifying where responsibility for the loss lies is increasingly difficult.
The importance of banking safely
Bank transfers are increasingly being exploited to attack consumers – in the past year the FOS saw an 89% rise in complaints regarding banking and credit services exploited through Authorised Push Payment (APP) scams.
Cifas welcomes the voluntary code drawn up by the Payment Systems Regulator, which offers additional protections to victims of this devastating crime. We applaud those banks who have already signed up to the code and are hopeful that more do so in the coming months. It is important to tackle these crimes, to protect consumers, and prevent money getting into the hands of criminals.
Prevention is better than cure and we continue to emphasise the importance of keeping the public aware of fraud and helping them to avoid falling victim in the first place. You can also do your part by remaining cautious and vigilant. Open banking offers great opportunities for consumers but also comes with significant risks. If you're ever in any doubt, make sure you Take Five to stop fraud.
MC Grindah's Deadliest Dupes - the importance of keeping young audiences aware of fraud
12 July 2019
Cifas CEO Mike Haley recaps the launch of Santander's new mini-series campaign "MC Grindah's Deadliest Dupes", a campaign aimed at young audiences warning them of the dangers of frauds and scams.
CONTINUE READING
Internal fraud is the biggest fraud risk of all, but who really manages it?
1 July 2019
The recent Patisserie Valerie fraud scandal reminds us that no organisation is immune to internal fraud. Cifas' Commercial Director, Lee D'Arcy covers the importance of internal fraud management.
CONTINUE READING
Back to blog home >