Fighting fraud locally: how councils are fighting fraud
16 September 2019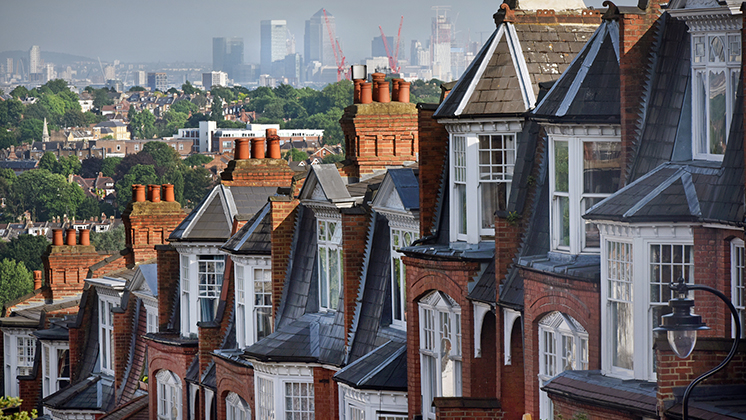 Social housing fraud costing councils millions
There has been much publicity recently on social housing fraud action taken by local councils, in particular the use of the Prevention of Social Housing Fraud Act (POSHFA) 2013. One of the most publicized cases we've seen as of late is the case of Westminster City Council v. Toby Harman, a social housing tenant fined over a £100,000 for subletting his property.
Mr Harman became subject to an investigation of social housing fraud when his council flat gained over 300 independent reviews on Airbnb. His bank statements showed that he had been receiving payments from Airbnb for a number of years. In this case, the Westminster City Council successfully obtained a possession order and an unlawful profit order (UPO) making him pay £100,974.
A UPO is a restitutionary payment: the POSHFA introduced a new procedure for the court to award payment to the social housing provider in the form of an 'unlawful profit order'. The award can be made by either the civil or criminal court and would be valid with any other sanctions, including a fine, imprisonment or eviction.
This is not the first time that Westminster Council have been involved in a ground-breaking case. In August 2015 Westminster successfully prosecuted a man who illegally sub-let his Westminster property in W2. But in this "ground breaking" case, Westminster council also prosecuted the sub tenant who had colluded with the man to defraud. This is seen as a landmark case as not only did the council successfully prosecute the council tenant, but also their subtenant.
The investigation revealed that the tenant had been living with his partner at an address in Altrincham, which they jointly owned. He had been subletting the W2 address to a female and her partner. In order to disguise that the property was being sublet the male tenant conspired with the female subtenant and pretended to be in a relationship.
Unfortunately cases like the above come as nothing new to councils, with local authorities estimating that over £216m of housing fraud occurred in the 2017/18 financial year, including fraud on right to buy and unlawful subletting.
The obvious question to some may be, why don't councils just prosecute more case?
Councils have a range of sanctions available and it may not always be suitable or cost effective to prosecute: there are civil proceedings and sometimes, for example a council may have an amnesty just to get the properties back quickly. Additionally a main barrier in investigating was due to the lack of legislation. This lack led to the research and development of the Fighting Fraud Locally (FFL). This is a group of dedicated specialists who catapulted this initiative forward and campaigned for legislation, resulting in a private members bill supported by Richard Harington MP which became the Prevention of Social Housing Fraud Act (POSHFA).
Single person discount – are you committing fraud?
Another common type of fraud that has become steadily out of hand for local councils is single person discount fraud. This type of first party fraud is costing councils nearly £16m annually. Single person discount fraud is when tenants claim to live alone to receive a reduced council tax rate.
What's most alarming from our recent research is that 14% of adults living in London believed this type of first party fraud to be reasonable, with 7% thinking it's reasonable in the East Midlands, West Midlands, and South East. This seemingly harmless act, or 'victimless' crime is costing local councils millions of pounds that could go towards housing families in need or other positive local initiatives.
Councils are beginning to take action, as we are seeing with a number of successful convictions. But most importantly the councils have begun to work together and share their fraud data and strategies securely through the 2016 Fighting Fraud and Corruption Locally Strategy.
The original Fighting Fraud Locally Strategy 2011 itself was ground-breaking as the first national strategy that focussed on tackling fraud across England. As the lead researcher and drafter of that document it was a rewarding experience for me to travel across England and listen local practitioners talk about fraud risks, local issues, the barriers they faced and hear some quite exceptional good practice, which is all highlighted in the document published in 2011.
Cifas leading initiative to tackle fraud at the local level
We are very pleased to be supporting the Fighting Fraud Locally Strategy initiative which has stood the test of nearly ten years now, surviving with a board of senior stakeholders in the area. Many areas that were raised in that first document in 2011 were followed through on ground breaking work by Birmingham City Council on data analytics which prompted a recommendation for councils to explore the idea of cross border collaboration to create data hubs.
It is also important to remember that as well as social housing and council tax, councils tackle a range of fraud areas, not just social housing and council tax, including adult social care, grants, procurement, blue badges and insurance. There are now at least ten hubs across England which are live sharing information, all showing good results so far.
Fighting Fraud and Corruption Locally (FFCL) is the current English National Strategy we are working on for local authorities, which covers the period 2016-2019. The research will kick off with 11 workshops around the country, and these are filling up fast, which shows the appetite councils have to tackle fraud and share as much fraud information as possible. Each workshop will be hosted by an FFCL regional representative demonstrating the strength of the networks that exist, and assisted by myself, the Secretariat from Cifas.
Aside from recommending collaboration and exploring data hubs FFL and FFCL both recommend using Cifas databases to help prevent fraud. Cifas has now opened a dedicated service aimed at local authorities. This went live in April 2019 and continues to see councils joining. Some of our member councils are using Cifas as an intelligence tool at application point and as part of investigation. With Cifas preventing £1.4 billion in fraud last year, we are credible and proven experts in this area.
Councils sharing information with each other as well as with Cifas' private sector members extends their networks in a unique way. It has been a key part of this initiative for our fraud experts to work with the council leads, listening to their issues and to ensure the service and tool is fit for their needs establishing trust between us all. Having worked in a Council and on two national strategies I have great respect for council investigations staff and I am always keen to hear how we might support them.
Early results from our pilot project are looking very promising, already proving as useful for the participating councils. The councils are benefitting from seeing regional threats and patterns across sectors and collecting evidence for their needed Unlawful Profit Orders. Collaboration and information sharing is a key for successfully assisting these councils in fighting fraud across the entire industry.
If you would like to get involved in FFCL research then please contact me. To keep up with all local authority initiatives follow our dedicated LinkedIn page.
Fraudulent mortgage applications on the rise
24 September 2019
Mortgage fraud has seen a 5% increase in the first six months of 2019 compared to the last six months of 2018. It's not just the dark web and organised criminals who are guilty of fraud.
CONTINUE READING
Internet safety tips for students
2 September 2019
With students heading back to school it's important to make sure they are aware of potential fraud threats. Get Safe Online offers the top tips to help young Uni students feel safe and equipped.
CONTINUE READING
Back to blog home >