What Glastonbury, the Chelsea Flower Show and the Rugby World Cup have in common
13 June 2019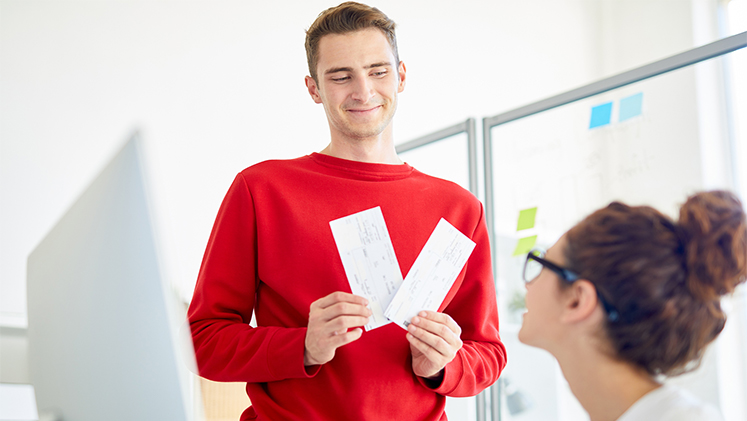 Tickets for this month's Glastonbury – the world's most famous music festival – went on sale in October last year and, true to recent tradition, sold out in around half an hour. Glastonbury is just one of the many festivals, gigs and shows that ordinary people clamour to get tickets for every year … but miss out for one reason or another.
It's the same for many popular events where demand outstrips supply, whether the recent Chelsea Flower Show, the forthcoming Rugby World Cup or next year's Euro 2020 football championships. Having been left disappointed, many people turn to other sources for tickets, whether fan forums, reseller sites, social media or marketplace websites.
The problem is that ticket fraud represents a perennially rich vein of income for online criminals. If you get duped into buying fake or non-existent tickets, it won't be standing room only, you won't have a leg to stand on.
You've found the tickets you want, you're desperate to secure them but the seller doesn't take plastic and lives miles away. The only option is to pay by bank transfer, which is where it can all go badly wrong. You know you've been conned only when the tickets don't materialise (either in the post or as a pdf in your inbox), or if you do receive the tickets, when they don't work at the turnstile.
The majority of people who sell on tickets are genuine. But how can you tell?
Get Safe Online's awareness campaign for June relates the tale of George and Georgina, an everyday couple who wanted tickets to see their favourite band. The box office and other well-known sites had sold out, and they couldn't stretch to the prices on the fan ticket exchange sites, so they responded to an ad on social media. You can guess the rest.
Here are our expert tips designed to help fans suffering the same fate:
Buy tickets only from the venue's box office, sports club, promoter, official agent or reputable ticket exchange sites.
Consider that tickets advertised on any other source such as auction sites, social media and fan forums may be fake or non-existent, however authentic the seller may seem and whether they're advertised below, at or even above face value.
Never pay for tickets by bank transfer, even if you're desperate to get hold of them. The responsibility for losses lies with you, not anybody else, including your bank.
Consider paying by credit card to get additional protection over other payment methods.
Double-check all details of your purchase before confirming payment.
Don't be tempted to click on social media, text or email links or attachments offering tickets, as they could link to fraudulent or malware sites.
Before buying online, check that the page is genuine (carefully enter the address yourself, not from a link) and secure (https and a locked padlock), and log out when you're done.
Check sellers' privacy and returns policies.
Keep receipts until after the event.
The other important thing to say about ticket fraud – or any type of fraud for that matter – is that whatever the loss, or however embarrassed you may feel that you've been conned, it's vital that you report it. Doing so could help protect other victims from the fraudster and potentially, assist in their arrest or their activity being disrupted. Even if you can't reclaim your losses (and realistically, there's a high chance that you won't), you'll be helping the police and other law enforcement agencies to link your experience to similar reported cases so that they can build a picture of the problem and allocate resources to fight it more effectively.
Report ticket or any other type of fraud to Action Fraud at www.actionfraud.police.uk or on 0300 123 2040
Finding an IP needle in a fraudstack – using Cifas' databases to track criminal networks and prevent fraud
17 June 2019
As fraudsters become more sophisticated in their methods, so must fraud prevention teams. TruNarrative reveal how they use Cifas to keep ahead of the criminals.
CONTINUE READING
Don't take the bait - take five and mullet over.
7 June 2019
Has Microsoft ever called? Nigerian Prince ever emailed? Fraudulent links, calls, texts and emails are nothing new, don't take the bait! Cifas is happy to participate in 2019's national 'phish' & chip day campaign. #mulletover.
CONTINUE READING
Back to blog home >