Fighting Fraud and Corruption Locally 2020
24 June 2019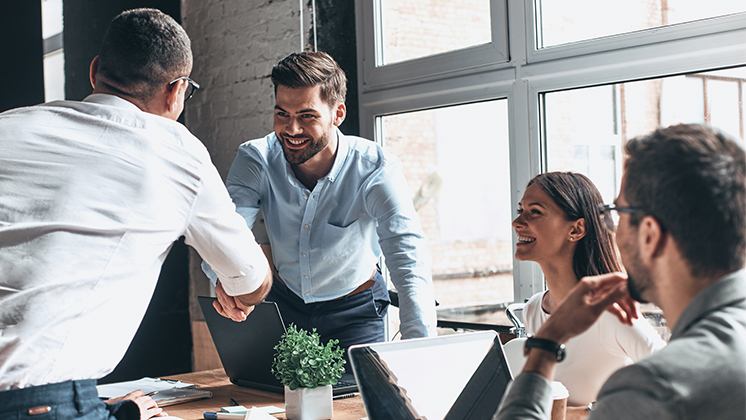 As well as being the secretariat to FFCL (Fighting Fraud and Corruption Locally) Cifas has a role on the Board and part of that is to support and to facilitate better data sharing and intelligence exchange between law enforcement and Councils. Cifas and I are pleased to be one of the stakeholders leading the way for 2020's strategy.
Being the secretariat involves managing our regional network of fraud specialists, coordinating activity such as speaking engagements and making sure there is an infrastructure that works. I am lucky enough to have been the original researcher and drafter of the first Fighting Fraud Locally Strategy in 2010 when I was at the National Fraud Authority and also researched and drafted the current FFCL Strategy 2016. So I am no stranger to this initiative and am well placed to advise on its background.
This strategy is aimed at council leaders, chief executives, finance directors, and all those charged with governance in local authorities - everything about it is free.
What is the strategy
I will be acting as the co-ordinator for 2020's strategy, but some of you might be asking, what is the FFCL 'strategy'? The strategy is exactly that, a strategy for councils in fighting fraud locally. The research and strategy is aimed specifically towards councils and their fraud fighting efforts. It looks at current issues, risks and good practice but is based on evidence from Councils and other stakeholders.
We also have an annual conference and awards for FFCL which this year was supported and sponsored by Cifas, Grant Thornton and the National Anti-Fraud Network
Very soon the LGA, Local Government Authority, will be releasing the benefits of tackling fraud and corruption for those Councils who got the £16m funding from the Government's Counter Fraud Fund, 4 years ago, many of which looked at FFCL to create intiatives. Everything to do with FFCL is published with the intent that others can use the good practice towards their Council's fraud prevention strategies.
CLG TV and Me
I host an internet show over at CLG TV where I am joined monthly by different leaders from across local authorities. We discuss the council's fraud prevention strategies, and all topics related to fighting fraud locally.
Most recently I interviewed Paul Bradley, Chief Internal Auditor at Durham Council. Paul was open about how the FFCL strategy has helped the council, specifically with their recent take down of a big fraudster. Paul and his team used the 2016-2019 FFCL strategy as a tool in getting senior staff to build the team that eventually caught this fraudster.
The FFCL has been a major player in helping Durham Council identify and/or intercept £4.5m worth of fraudulent activity since 2015.
By local authorities for local authorities
Whilst I will be holding the pen and coordinating the process for the FFCL 2020 strategy, along with Cifas and the Board, the strategy has always been 'by local authorities for local authorities'.
Work for 2020's strategy is set to begin July 2019 with the call to action for volunteers from local authorities with research to properly start in September. The FFCL sets the approach local authorities should take to transform counter fraud and corruption performance as well as offering major recommendations for local authorities and other stakeholders.
With it being four years since this research was conducted for 2016's strategy, it is very important local authorities get involved as there is much ground to cover, many things have changed. The discussion process is well underway and Cifas is excited to be coordinating the research and strategy for Councils and tackling fraud and corruption.
This will be an inclusive process and we are excited to begin setting up workshops, write-ups, and 121's all with the key stakeholders across local government and other major stakeholders. I am pleased to say that within hours of me posting on LinkedIn and talking to our regional reps I have a number of workshops being led by local practitioners. Already some have contacted me with ideas and telling me what has changed since the last document.
Cifas working alongside local authorities and national stakeholders
With Cifas, I am passionately invested in working with local authorities to fight fraud and continue to find new and innovative ways to prevent fraud in our communities. As such, we will be hosting the Board of the FFCL, where we provide resources and infrastructure for the secretariat on a pro bono basis. We have as well set up a free good practice spot, for Councils only, in the Knowledge Hub where they can exchange good practice and we can share slides and other documents.
Separate to FFCL as the centre of the fraud prevention community we have had a number of free training days and are looking forward to our Local Authority Procurement Fraud Roundtable in July. We have speakers from the Competition and Markets Authority, the NHS Counter Fraud and SAFER jobs and already about 30 Councils are attending.
Of course, we have a live pilot with a number of Councils who have joined our National Fraud Database and are taking advantage of all other Cifas benefits; I have been pleased at the appetite to collaborate, work together as a group and develop a mutual respect.
In addition to the FFCL, Cifas is a proud leading member of both the Joint Fraud Taskforce (JFT) and the Joint Money Laundering Intelligence Taskforce (JMLIT). These groups connect many relevant cross-sector leaders and stakeholders to provide improved data sharing information, enabling them to tackle fraud effectively.
These groups are all major contributors to the continuous advancement in fighting fraud. The FFCL now receives contribution and support from both Taskforce's above and all local authorities in providing their input and expertise for 2020's FFCL research.
Local authority? Get involved!
This FFCL research is all done for free on the base of goodwill, so volunteers, venues, and involvement by local authorities is necessary for success.
Please, if you work for a Council and are interested in being a part of this, or want to know more, contact me as the secretariat on ffcl@cifas.org.uk. Outside of FFCL, you can also follow our LinkedIn page to receive the latest news on the work Cifas is undertaking with Local Authorities or contact me directly.
Internal fraud is the biggest fraud risk of all, but who really manages it?
1 July 2019
The recent Patisserie Valerie fraud scandal reminds us that no organisation is immune to internal fraud. Cifas' Commercial Director, Lee D'Arcy covers the importance of internal fraud management.
CONTINUE READING
Finding an IP needle in a fraudstack – using Cifas' databases to track criminal networks and prevent fraud
17 June 2019
As fraudsters become more sophisticated in their methods, so must fraud prevention teams. TruNarrative reveal how they use Cifas to keep ahead of the criminals.
CONTINUE READING
Back to blog home >