We founded TruNarrative in 2016 with a clear goal: to make safe commerce simpler. Safe commerce is simpler when IDV, AML and fraud checks run in a single unified platform. Simpler for consumers, simpler for you. In safe commerce, you spot your good customers faster while weeding out villains more easily. You curb losses, write-offs, and fines for noncompliance. You face fewer reputation risks. Customers onboard easily, and stay loyal, due to frictionless transactions. You identify VIP spenders and high-value customers, in order to differentiate their experience.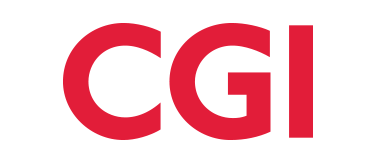 Founded in 1976, CGI is one of the largest IT and business process services providers in the world. Operating in hundreds of location across the globe, CGI helps clients become customer-centric digital organisations. We deliver high-quality business and IT consulting, systems integration and transformational outsourcing services, complemented by more than 150 IP-based solutions, to support clients in transforming into digital enterprises end to end. CGI works with clients around the world through unique client proximity and best-fit global delivery model to accelerate their digital transformation, ensure on-time, within budget delivery, and drive competitive advantage in today's increasingly digital world.

Synectics Solutions has been providing software as a service to a range of business sectors in the UK and internationally for over 20 years. The solutions we build help our clients to harness the power of their data so they can make better, faster decisions and become more successful. We work in partnership with our clients to offer customised solutions help to translate complexity into simplicity, so that our clients can obtain true value on their investment. It's this ethos that has ensured we have become renowned in the markets in which we operate for our dedication for customer satisfaction, and for providing highly tailored software solutions that meet our client's complex needs.

iovation, a TransUnion company, was founded with a simple guiding mission: to make the Internet a safer place for people to conduct business. Since 2004, the company has been delivering against that goal, helping brands protect and engage their customers, and keeping them secure in the complex digital world. Armed with the world's largest and most precise database of reputation insights and cryptographically secure multi-factor authentication methods, iovation safeguards tens of millions of digital transactions each day.

Gain control, confi dence and fl exibility in your business with advanced payments services from Pay360. Built using the latest technology and thinking, Pay360 provides businesses of all sizes and across all markets with secure and highly adaptable payments services. Get the simplicity and control you need. Pay360 works with all customer payment channels, aligns with your existing systems and scales to grow as your business does.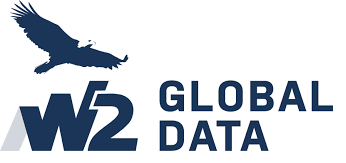 W2 Global Data provides real time identity verifi cation screening technology to reduce the risk of fraud and money laundering. Our wide range of SaaS screening tools enable organisations conduct regulatory Know Your Customer (KYC), Anti-Money Laundering (AML) and Fraud prevention due diligence. Our services include ID and Age verifi cation, PEP and Sanctions screening and device location or reputation management.

We make business communications safer by protecting contact centres from fraud and ensuring continuity of inbound calls. More than 1,000 organisations rely on our smartnumbers services to deliver their most critical telephony. The smartumbers service gives you the advanced tools you need to prevent attacks.
Using Call DNATM technology, smartnumbers flags high-risk callers, pre-answer, to provide visibility and control during attacks that you need to enhance the defence of your contact centre. By examining more than 50 attributes of the Call DNA, the smartnumbers service identifies and actions suspicious behaviour such as numbers spoofing or repeated calls from a withheld number.
Discover the impact you will make with smartnumbers. Visit us at our stand, resilientplc.com/cifas or phone +44 20 3379 9000

An individuals email address is by far the most robust and reliable global Unique Identifier in the digital era. Emailage has built the worlds largest repository of email address and their associated behaviour, which allows our clients to access real-time, dynamic fraud risk scoring, whilst sharing intelligence of criminal activity with hundreds of leading brands across the globe. By looking at the email address and its connections to other data elements held in the Emailage network (IP address, Name, Address, Phone number), Emailage can apply their proprietary scoring algorithms to provide a highly accurate risk score. They provide this service to some of the largest global banking and financial services companies, helping them to make better real-time decisions by enabling access to a vast network of digital behavioural data. It is this large pool of global dynamic network data combined with their industry and company level machine learning which makes the product an invaluable tool in the fight against fraud.