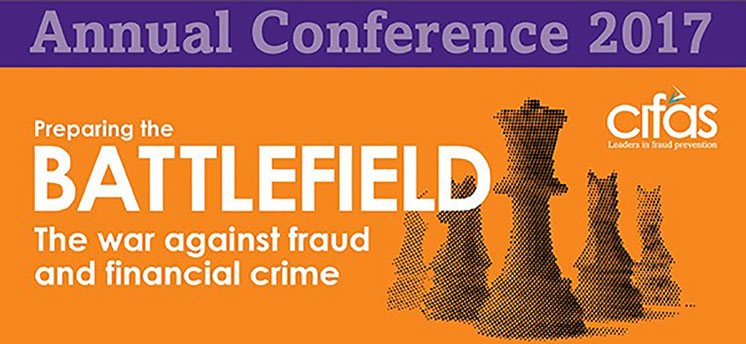 Cifas' flagship industry event is the essential conference for professionals responsible for fraud and financial crime strategies in their organisation.
You'll access the intelligence and expertise needed to understand the challenges and opportunities for organisations, and develop an effective counter-attack on current and future fraud threats. Learn from and talk to a range of expert speakers who will be Preparing the Battlefield on which organisations clash with the criminal elements and devise their strategic response.
Confirmed speakers
Our experts will provide you with an invaluable 360 degree view of the current – and potential – state of war with fraud and financial crime. Top representatives from the public, private, academic and government spheres examine all angles: from cyber security and data protection, to legislation and criminal investigations.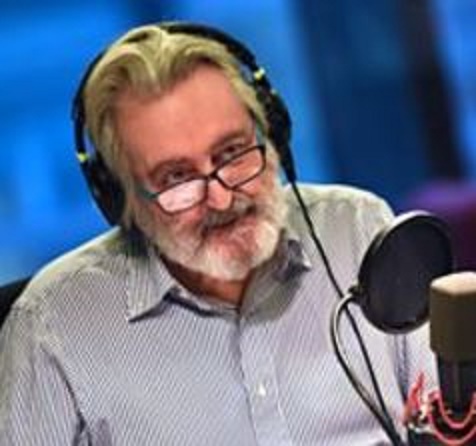 Paul Lewis
BBC Radio 4 presenter and financial journalist
Paul Lewis is an award-winning freelance financial journalist and broadcaster on BBC television and radio, including as presenter of Money Box and Money Box Live on BBC Radio 4.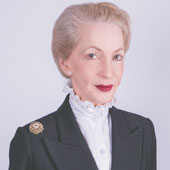 Lady Barbara Judge CBE
Chairman of Cifas
A trained commercial lawyer, Lady Barbara has had a successful international career as a senior exec, chairman and non-exec director in the private and public sectors, and across industries including energy, infrastructure, manufacturing, retailing and financial services.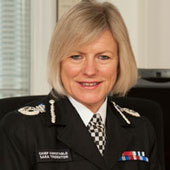 Sara Thornton CBE QPM
Head of the National Police Chiefs' Council
Sara is the first Chair of the NPCC. She joined the Metropolitan Police in 1986, and served with Thames Valley Police as Assistant Chief Constable, Deputy Chief Constable and Acting Chief Constable before holding the role of Chief Constable for eight years until 2015.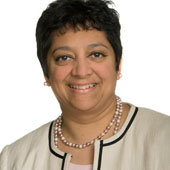 Nina Barakzai
Group Head of Data Protection and Privacy, Sky UK
Nina is President & Chair of In-House Counsel Worldwide and is Past Chair of the UK's Commerce & Industry Group. For Sky UK she handles all aspects of privacy, data, governance, and anti-corruption.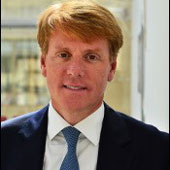 Mark Hughes
Chief Executive Officer, BT Security
Mark is accountable for all elements of BT's security activity globally. He is a member of the World Economic Forum's global future council on cyber security, at which he and a group of globally renowned experts from business, government and academia collaborate.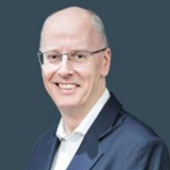 Brian Dilley
Group Director of Fraud and Financial Crime Prevention, Lloyds Banking Group
Brian has over 20 years of financial crime experience. He oversees Fraud and Financial Crime prevention for all Lloyds Banking Group (LBG) brands and represents LBG on the Oversight Board of the Joint Fraud Taskforce.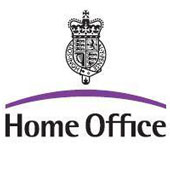 Richard Riley
Office for Security and Counter Terrorism, Home Office
Richard is Director, Serious and Organised Crime within the Office for Security and Counter Terrorism in the Home Office. He has spent 23 years at the Home Office including stints covering immigration and policing issues.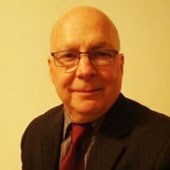 Neil Masters
National Lead for Fraud and Economic Cyber Crime, Victim Support
Neil has worked in Criminal Justice for 43 years. He currently provides the victims' perspective to a range of stakeholder groups across the counter fraud sector. Neil is also a member of the Joint Fraud Taskforce Management Board.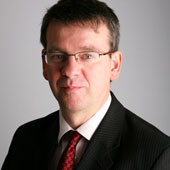 Professor Martin Gill
Professor of Criminology at the University of Leicester and Director of Perpetuity Research and Consultancy International
Professor Gill is in the Register of Chartered Security Professionals. He has been actively involved in a range of studies of business crime, including identity fraud.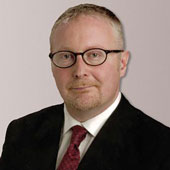 Professor Mark Button
Professor of Criminology at the University of Portsmouth
Mark is Director and founder of the Centre for Counter Fraud Studies at the Institute of Criminal Justice Studies, University of Portsmouth. He has written extensively on private security and counter fraud issues.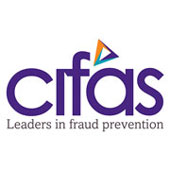 Tracey Carpenter
Internal Fraud Expert and Best Practice Manager at Cifas
Tracey has a decade of fraud experience working as an online banking fraud analyst, an internal fraud analyst (monitoring suspect staff activity to identify staff fraud), and an internal fraud strategy manager for Barclays.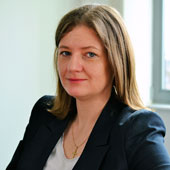 Sandra Peaston
Data and Analytics Expert and Assistant Director, Insight at Cifas
Sandra has 15 years experience in fraud data analytics, research and intelligence, working on research projects for Cifas and joint reports with other organisations. She is also the author of the annual Cifas publication Fraudscape.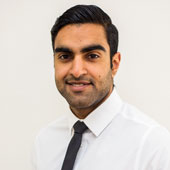 Osman Khurshid
Predictive Analytics Product Manager, Synectics Solutions
Osman is responsible for developing Synectics' data science and predictive modelling portfolio and is driving the development of Precision: a suite of analytics services that improves the ability to identify and prioritise fraud.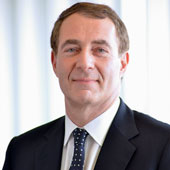 Simon Collins
UK Chairman and Senior Partner of KPMG
Simon has been leading the KPMG in the UK since 2012 and is also a member of the KPMG Global Board and the CBI President's Committee. He spent 12 years in investment banking before joining KPMG in 1998 to establish its Debt Advisory practice.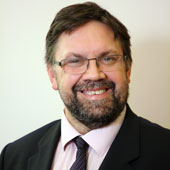 Rob Whiteman
CEO of CIPFA
Before joining CIPFA in 2013, Rob worked as the chief executive of the UK Border Agency and had previously led the Improvement and Development Agency. Prior to this role, he was chief executive of the London Borough of Barking and Dagenham.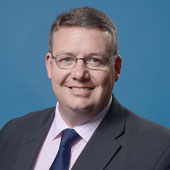 Steve Arnison
Commercial Director, LexisNexis Risk Solutions
Steve has supported financial services and blue-chip organisations in managing risk effectively for over 20 years, helping clients solve complex problems within the customer journey, including identity management, fraud detection, and financial crime compliance.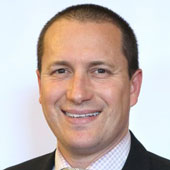 Simon Darr
VP International Sales and Marketing, ObserveIT
Simon brings 20 years of sales and marketing experience to ObserveIT's international efforts. ObserveIT is the leading Insider Threat Monitoring and Analytics Solution with more than 1,500 customers across 87 countries.
Conference highlights
Breakfast briefing: How can data sharing help local authorities to fight fraud?
Enjoy your first coffee of the day at our breakfast briefing co-hosted with CIPFA and Victim Support
Fraud and financial crime can be devastating not only to public finances and services, but also to public confidence in the ability of local government to guard against waste and theft of taxpayer funds. This breakfast briefing explores how data sharing can help local authorities combat the threat of fraud to ensure essential public funds are not lost to criminals but delivered where they are most needed, while also protecting the most vulnerable citizens.
This breakfast briefing is free to attend for local authorities and other relevant sector representatives. You will also be eligible for a discount to attend the main Conference. Please email events@cifas.org.uk to confirm your attendance and find out more about the discount.
Conference delegates are also welcome to attend free of charge.
Innovators in technology
Predictive analytics, big data, AI and machine learning: the technological weapons to fight fraud and financial crime continue to evolve and present new opportunities. Hear four distinct case studies from the industry innovators who have worked with Cifas, our members and our data, as well as other organisations, to tackle and solve diverse challenges and threats.
Identity verification and dynamic authentication response: Experian's Nick Mothershaw presents a case study on dynamic authentication response for system logins using Cifas data, and explores how transaction fraud checks will need increasing sophistication in a PSD2 world.
In-depth collaborative research by Cifas and LexisNexis® Risk Solutions reveals the characteristics of victims of impersonation. Find out what key characteristics are used by fraudsters to help you prioritise higher risk applications and transactions, and hear what the research revealed about the longstanding question: are company directors disproportionately targeted by identity fraudsters?
When your business scales from a few fares a week to many thousands a day you become a fraud target. When you have a matter of seconds from a cab being ordered to a fare being accepted - the usual fraud deflection rules do not apply. Hailo founder Terry Runham (now at IOMA) and Ravelin's Gerry Carr will explain how Hailo embraced machine learning via Ravelin to help them manage fraud at scale, in a rare opportunity to hear a fraud team that has used ML almost exclusively at the core of it fraud strategy.
With the speed at which customer interactions take place online ever-increasing, accurately predicting future behaviour is becoming more essential to make fast, customer focused decisions that can help combat fraud or identify good customers more quickly.
Find out how Synectics have been working with a leading UK insurer (and Cifas member) to deploy a suite of predictive analytics services that have enabled them to significantly improve their ability to identify and prioritise fraud.
Fraud in focus: expert panel sessions
These sessions explore highly topical issues in fraud and financial crime, with a debate by an expert panel. This year's topics are:
The true cost of fraud - sponsored by CGI

The true cost of fraud is often debated but rarely agreed upon. How can we begin to quantify fraud, and do we fall into the trap of measuring its impact in purely monetary terms? Our expert panel explores the true cost of fraud from three distinct perspectives – global, economic and individual – and seeks to identify the elusive answer to this common question.
The enemy within – defences against internal fraud
Strong walls are no barrier if you have a key to the door. To combat the threat of the insider, you need to understand three things: the psychology of the fraudster, how your organisation responds and adapts, and the tools and intelligence available to you. Our expert panel discussion will help you understand these key elements and shape an effective and comprehensive strategy to detect, deter and stop internal fraud.
The two sessions are repeated to allow delegates to attend both.
Supplier and partner exhibition
Take the opportunity to browse the stands of our partners and exhibitors, showcasing all the latest technology, products and services.
If you are interested in sponsorship and exhibition opportunities please email Leah Birch. Stands are limited in availability. Please contact us as soon as possible to secure your stand or discuss other sponsorship opportunities.
Networking opportunities
Breaks, lunch and our ever-popular post-conference drinks reception provide you with ample opportunity to make new acquaintances and contacts, and catch up with peers from across the industry.
With thanks to our sponsors LexisNexis Risk Solutions, Synectics Solutions, CGI, Eg Solutions, Feedzai, Evry, Outreach Solutions, FS FeatureSpace, Experian, Peter Darby Associates, GBG and TruNarrative.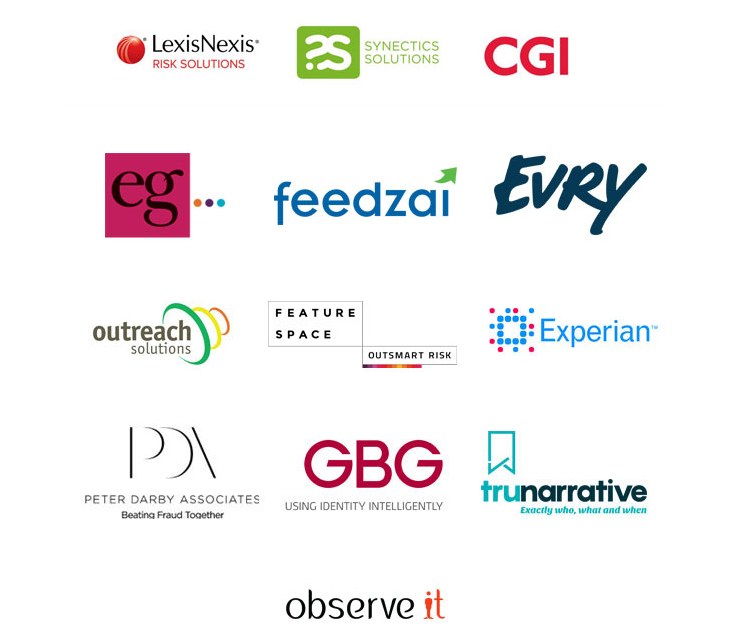 Booking
Members: £240

Non-members: £285
Details
Tuesday 13 June 2017

30 Euston Square in central London, home of the Royal College of General Practitioners.
Agenda
Doors open for early delegates: 8am
Breakfast briefing: 8.20am
Conference registration: From 9am
Conference: 9.30am – 4.25pm
Drinks reception: 4.30pm – 6.30pm

Please note that all timings are provisional and may be subject to minor adjustment.
Latest blog posts