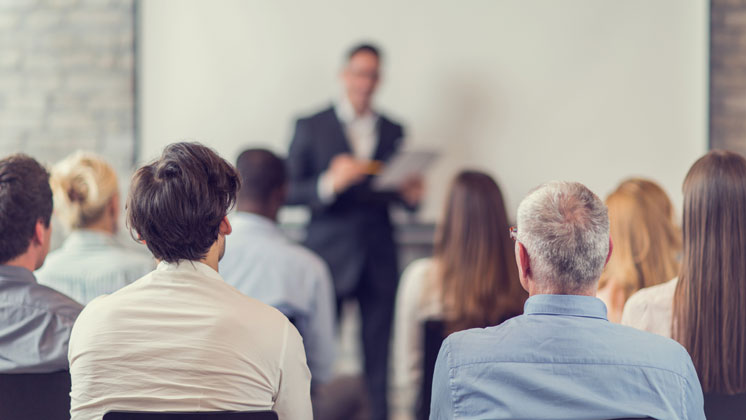 Introducing Your Colleagues to Fraud gives your organisation's employees an overview of the potential risks of fraud – both as perpetrator and victim.
Our Introducing Your Colleagues to Fraud course educates your organisation's employees in the key elements of fraud and financial crime prevention – both in work and outside it. Better knowledge and awareness about fraud and financial crime amongst your organisation's workforce can help protect both the organisation and the individual employee from the risks of financial and reputational loss.
Essential knowledge for your colleagues
This short one-hour course can be run in a lunchtime or a time of your choosing at your office. To speak to one of our training team about your requirements please email us.
Key elements of fraud and financial crime
The course has a range of modules covering the key elements to understanding fraud and financial crime and how it could affect your organisation. These include:
Industry Fraud Figures;
Payment Fraud Types;
Staff Disclosure of Customer Information and Fraud;
Honesty vs Dishonesty;
Social Engineering and Social Media;
CEO Fraud;
Invoice Fraud;
Vishing and Phishing;
Internet Risks;
ATM and Card Fraud Prevention Awareness;
Tell-Tale Signs and Suspicious Actions;
Case Histories and Addressing the Problems;
Protecting Ourselves.
Fraud and financial crime: The essentials
The course is a mixture of formal presentation, video and interactive exercises, and is suitable for supervisory, junior and temporary employees, employees due for fraud refresher training, front end and shop staff, and call centre staff.
At an hour long, it's ideal as a 'lunchtime' briefing course for new or existing members of staff. It can also be delivered as multiple sessions through the day so all staff can attend without disrupting your operations. Up to five 60-minute presentations can be delivered within any 8-hour period to groups of up to 20 individuals.
At the end of the session you will:
Have a clear understanding of the risk of fraud;
Understand financial fraud and its relationship with personal and corporate identity theft;
Understand the importance of customer confidentiality;
Be aware of dangers on the Internet, unauthorised third party approaches for customer information and fraudulent payment requests.
Our trainer can hold the course in-house on your premises, or at our Cifas offices in central London. Please email us outlining your requirements and we can get back to you to discuss a quote.