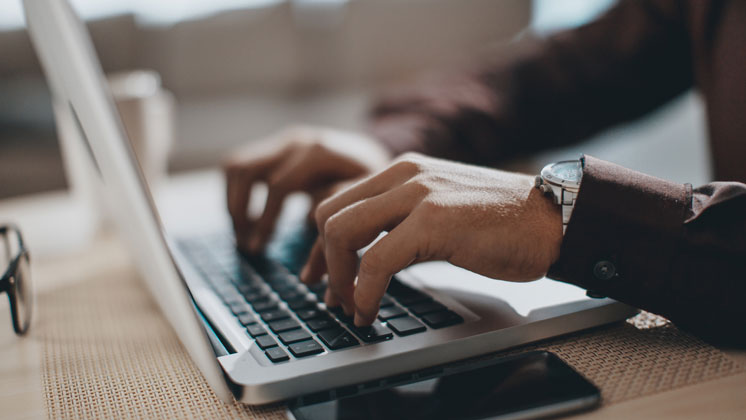 Learn to understand, work with and control current internet technologies and discover the resources and tools available to you.
Our Internet and Open Source Investigations course teaches you how to use the Internet more effectively for research and investigation. You will build on your investigative skills, gaining more knowledge about the Internet and World Wide Web, Internet jargon, current technologies and how to identify sources of evidence.
Improve your investigative skills
The one-day course is run on various dates throughout the year – to find out when the next date is, or to speak to one of our training team please email us.
Prevent fraud using the Internet
The rise of social media means organisations and individuals are now sharing personal and professional information at a rate and depth never seen before, resulting in a huge amount of data freely available on the Internet – if you know where to look.
As a fraud investigator, knowledge of the Internet and how it is used by – and against – criminals is essential to combating fraud. With over 80% of the UK population now online, the digital footprint of the country is growing at an astonishing rate.
Improve your Internet investigation skills
This course is aimed at those in the public or private sectors, law enforcement, internal audit, human resources, and compliance who are involved in the gathering of information for intelligence or due diligence purposes.
You do not need to have prior knowledge of Internet investigation to take part.
At the end of the course you will have an understanding of six key elements, enabling you to conduct your own comprehensive and successful Internet investigations:
e-Crime – how criminals use the Internet;
What's the difference between the Internet and the World Wide Web? Learn all the jargon you'll need to investigate online;
Search engines – what's the difference between a 'surface search' and a 'deep web search'? And is Google always the answer?
Social media investigations – learn about the search, networking and monitoring tools available to you;
Investigating online – where to start;
Protecting your ID online – learn how to prevent your own identity becoming compromised while doing your investigations
Our trainer can hold the course in-house on your premises, or at our Cifas offices in central London. Please email us outlining your requirements and we can get back to you to discuss a quote.
Testimonials
"I particularly enjoyed learning about the various tools available, how they are effective in their own respect and that there are other search functionalities aside from the normal search engines."
"It was also good to get some background information on the internet, search engine types etc. The dark web was fascinating!"
"The whole course was great, I was engaged throughout, I enjoyed learning about all the open sources available to assist in investigations."
"The trainer was excellent, the presentation was delivered in an easy to understand way, and the course was interesting and informative throughout."