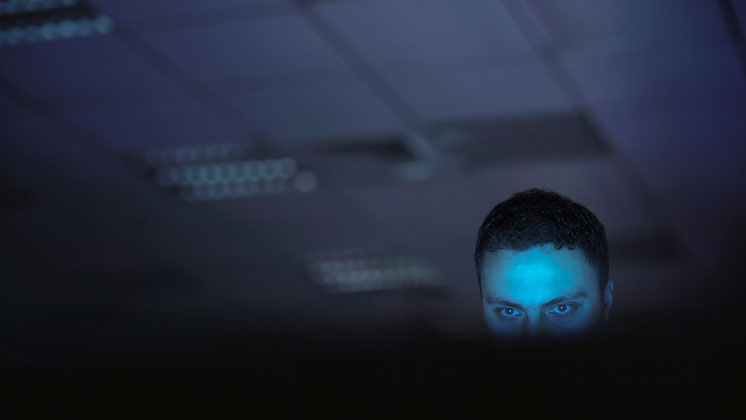 Our Cybercrime Awareness course explains to a non-technical audience the advanced threats present in the modern world. We use jargon-free case studies, practical explanations and plain language to condense decades of security and investigations experience into an easily understood information.
Enhance your understanding of cybercrime
The one-day course is run on various dates throughout the year – to find out when the next date is, or to speak to one of our training team please email us.
An introduction to cybercrime
The course has a range of modules covering the key elements to understanding cybercrime and how it could affect your organisation. These include:
Cyber security risks demystified;
Penetration attacks – what's involved?
Malware – how does it work and what does it do?
Social engineering – why it may be the biggest risk of all;
Cloud Computing risks – the virtualisation of risk and security;
The vulnerabilities of Facebook;
Digital Intelligence – what can be found about you online?
Cyber Security Controls – how firms and individuals can protect themselves.
Become an authority on cybercrime
The course is a mixture of formal presentation, practical exercises and PC-based learning. Participants should have a basic understanding of how to use a web browser.
Anyone whose business uses the Internet, eCommerce, payment card, banking or related technologies will benefit particularly well from attending this course, as will compliance, risk, fraud control, security, investigations and audit staff with non-technical backgrounds.
At the end of this one-day course you will be able to:
Understand how cyber-attacks and frauds are carried out;
Identify the vulnerabilities that exist in many organisations;
Protect yourself online both at work and at home.
Use the language and knowledge needed to explain the issues to top management.
Our trainer can hold the course in-house on your premises, or at our Cifas offices in central London. Please email us outlining your requirements and we can get back to you to discuss a quote.