CHAIRMAN'S STATEMENT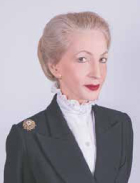 Cifas is a unique and fascinating organisation - with a growing membership, a clear mission to protect businesses and individuals, and an appetite for innovation. In my first quarter as Cifas Chairman, from September to December 2016, I saw these qualities and the organisation's drive first-hand.
The successes of 2016 speak for themselves - more than £1 billion of fraud prevented and more than 240,000 identities protected. These successes would not have been achievable without a strong and focused team.
240,000
protected identities
£1 billion
of fraud prevented
In many ways 2016 was a year of change for Cifas. A new corporate governance structure was fully implemented in the first quarter, bringing additional commercial and technology expertise to the top table. The new Advisory Board is larger, allowing for greater member representation and a new Citizen Advocate. Preparation for new data legislation began, new products and services were introduced and the organisation underwent an internal restructure.
It was a year that saw Cifas reach out to new audiences and lead the way on communicating about the impact and consequences of fraud to younger people. With research demonstrating that many younger individuals are unaware of the seriousness of committing fraud, Cifas now has a clear remit to work to strengthen education through the Joint Fraud Taskforce. Taking up this area of work was a particular highlight in 2016 and it is one that will continue throughout the coming year, so that we can play our part in educating future generations.
These changes put the organisation in an even stronger position to achieve its Vision to 2020. It is a vision that recognises the need for financial crime prevention to keep changing to keep pace with fraudsters and their ever-evolving methods. Cifas will continue to develop new products, to attract new members in new sectors and to work as effectively as possible with UK and overseas partners in pursuit of this Vision. The many individuals affected by fraud, whether in their personal or professional life, would expect us to do nothing less.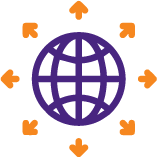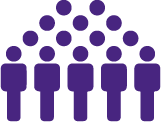 In my view, as we reflect on 2016 and look toward the future, it is clear that Cifas has more opportunities for collaboration and growth than ever before. In particular, this report is full of examples of partnership working. The ability and desire to work across sectors and organisations will continue to be a cornerstone of the Cifas approach.
I look forward to working with the Chief Executive, fellow Board members, all of my Cifas colleagues and our partners to build on 2016's successes in the months to come.

Lady Barbara Judge CBE - Cifas Chairman